Fishing poles are much prone to breakage if not transported carefully. And ensuring the safety of fishing rods is a hard nut to crack. 
The best way to transport fishing poles is to use professional or DIY rod cases by maintaining the packing methods. Those rod cases provide theft protection and ensure the safe transit of rods in any kind of vehicle. 
This article has covered what is the best way to transport fishing poles? And the ways of transporting fishing rods on different vehicles. 
Best way to transport fishing poles 
Packing up your rods and reels
Proper packing of fishing rods and reels is the foremost task for safe fishing rod transportation. You can use a ready-made fishing rod transport box or homemade rod tubes or cases. While using DIY rod cases, make sure to pack rods and reels separately since they are easy to break and expensive to replace.      
Buy a fishing rod case 
Use hard shell rod cases while airline travel; they are also good for entrusting fishing gear to couriers. Hardshell cases withstand external impacts better, fit any size rod, provide enough space for both rod and reel, and are expensive. If you are looking for inexpensive rod cases, try using a fishing backpack with rod holder or a fishing rod holder for bike. A fishing cooler with rod holders can be another great option. 
Make your fishing rod cases
DIY fishing rod cases may not be as strong as store-bought cases, but they require less effort and minimal expense. If you are an angler with a tight budget, make your rod cases with cardboard tubes, carpet tubes, or PVC pipes. Bubble wraps, packing papers, and tape are additional items to prevent rods from shaking and slipping out from tubes or pipes. 
Organize the hooks, lures, and flies 
Smaller fishing equipment like hooks, lures, flies is easy to carry and lose. They are sharp also, so wrap them separately and put them in a see-through plastic container. Without safe wrapping and a container, these sharp items can damage people around and other items near. 
How to pack fishing rods? 
Read this section thoroughly and maintain the steps if you are a DIY enthusiast angler. First, take a look at the necessary materials for packing fishing rods. 
A heavy-duty cardboard tube or PVC plastic pipe with the correct diameter for rods. 
Bubble wraps or any kind of air-filled plastic padding.
Measuring tape. 
Scissors or hacksaw. 
End caps or cardboard 
Crumpled packing paper.
Packing tape. 
Now read this step-by-step process of packing fishing rods with DIY rod cases. 
Step 1 – Measure the rod length with a measuring tape to understand how long and roomy the rod case is. Measure from the very end to the rod's tip and find a larger tube or pipe. For example, if the rod is 7 feet long, pick at least a 10 feet long tube or pipe. Check the diameter; around 5″ is the ideal diameter for cardboard tubes and 4″ for PVC pipes. 
Step 2 – Next, cut the tube or pipe by matching the rod length but keeping 1 inch extra on each end. For cutting cardboard tubes, use scissors and a hacksaw for PVC pipes. 
Step 3 – Since DIY rod cases don't have space for reels, detach the reel from the rod before packing the rod. Wrap the reel in a bubble wrap and place it safely in a bag or box.  
Step 4 – Wrap the rod sufficiently from top to bottom with bubble wrap and secure the wrapping with packing tape. Rod tip is more fragile than the bottom, so use extra wrap and tape to cover the tip. 
Step 5 – Slide the wrapped rod into the tube or pipe carefully. And fill up both ends with crumpled packing paper or bubble wrap instead. Inserting paper or wrap inside the tube will prevent the rod from shaking or making any sound. Add more paper/wrap if the rod still shakes sideways or ends. 
Step 6 – Once the rod's stability has been assured, seal both ends of the tube with end caps. PVC pipes may have end caps, but not cardboard tubes, so create DIY end caps with the thickest cardboard. Cut two circular pieces matching the tube diameter, place them on tube ends, and strongly secure them with packing tape. Your fishing rod is ready to transport.  
This packing method is for 1-piece fishing rods. If you wonder how to transport 2-piece fishing rods, the process will be the same, but you need to do some extra steps. Before transporting 2-piece or even 6-piece rods, detach the rod pieces first. And firmly strap them together side by side with high-quality elastic bands. Also, to prevent the fishing line from getting tangled, secure it to the spool.   
Transporting your rods by car 
How do you transport a fishing rod on a car? First, measure the car size, the available area inside the car, and the rod length to know the answer. Knowing this information will help you decide to carry the rod over the passenger seat or on a roof rack. 
How to transport fishing rods on a roof rack 
Using roof racks is considered the best way to transport fishing rods in a car. They keep rods away from other tools and materials and car passengers safe. Both interior and exterior roof racks help transport fishing rods with correct installation. Just follow the installation instructions to attach the racks inside or outside the car's roof.  
Roof racks come in separate holders or as a single structure. However, if the rods are larger than the car, roof racks will not be used. Situate the rack lengthwise, tie your rods to them with one bungee to each end to make the rods stable during transport. 
How to transport fishing rods in a car 
Pack the fishing gear and see if anyone wants to travel with you. If not, then recline the front passenger side seat down first. Next, put the rod package lengthwise. This should be angling straight, from the front to the back windshield. Do not put the rod breadthwise if the car is not large in length or you have passengers at the front.  
How to travel with fishing rods on a plane? 
Traveling with fishing rods on a plane requires deep considerations from the airlines. Airport officers may prevent you from carrying the rod if the rod condition doesn't match their rules and regulations. 
Hardshell cases are the best for rods while traveling by airline; DIY cases are not bad also. However, if the case with the rod inside doesn't fit the overhead storage space, you may have to take it as a checked luggage and pay extra for it. 
Complications will arise from this point. If the rod is turned into a checked luggage, be 100% sure that it will be mishandled and/or misplaced by airport personnel. 
To avoid all these issues, learn the airport guidelines in advance, meaning the dos and don'ts applicable for fishing rods. Airlines also don't allow sharp fishing items like hooks, lures, pliers, so make sure to leave them at home.        
Summing up 
Let's take a look at what you have learned from this article –
The crucial factors for transporting fishing poles or rods.
How to make DIY rod cases compatible for vehicles. 
Dos and don'ts of carrying rods on a plane. 
Hope this article will lessen your worries about the safety of your rods. Always remember that stored rods don't face troubles, but transported rods do. Without proper rod care, the joy of fishing will vanish in a blink. Therefore, make sure to take the best care of your rods on the road.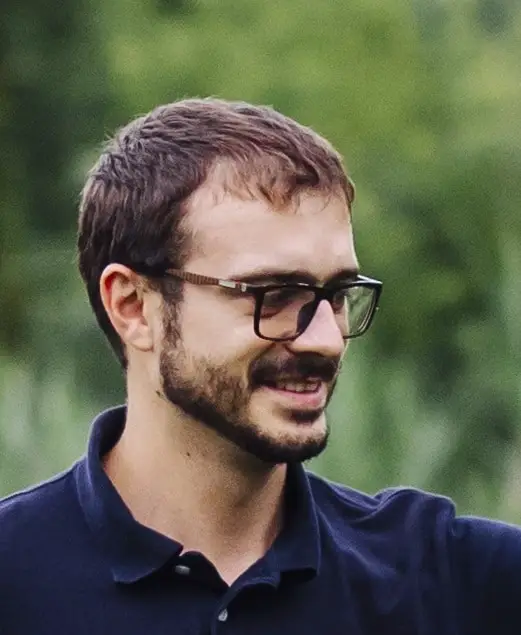 Tony is a professional fishing instructor and his hobby is fishing! He has been fishing for the last 4 years and he loves fishing instructor profession. Based on his experiences with the different type of fishing; he is sharing his opinion about various fishing technique so that a beginner can get started right away. Find him on Twitter. Happy reading!