Is it good to use a fishing kayak as a regular or a regular kayak as a fishing kayak? Is it works when someone uses a kayak for multiple uses? Fishing kayak vs regular kayak comparison can help to know the answer. 
The main differences between a fishing kayak and regular kayaks are length, width, space, and seating style. The fishing kayak is a bit shorter, wider, stable, and has enough space to keep fishing gears. On the contrary, the regular kayak is longer, agile and has less space for storage. Besides, a fishing kayak comes with a sit-on-top design, and a regular kayak comes with sit inside design. 
In this guide, we have covered the detailed comparison between a fishing kayak and a regular kayak. If you are a kayak lover, then it would be helpful to you. 
What is a fishing kayak?
A fishing kayak is a wider, longer and more stable kayak. Because of the wider design, fishing kayaks help in better casting. Besides, it is stable enough for fishing in a standing position. You will get several types of fishing kayaks. But the most recommended fishing kayak is the sit-on-top kayak because it is good for getting in and out.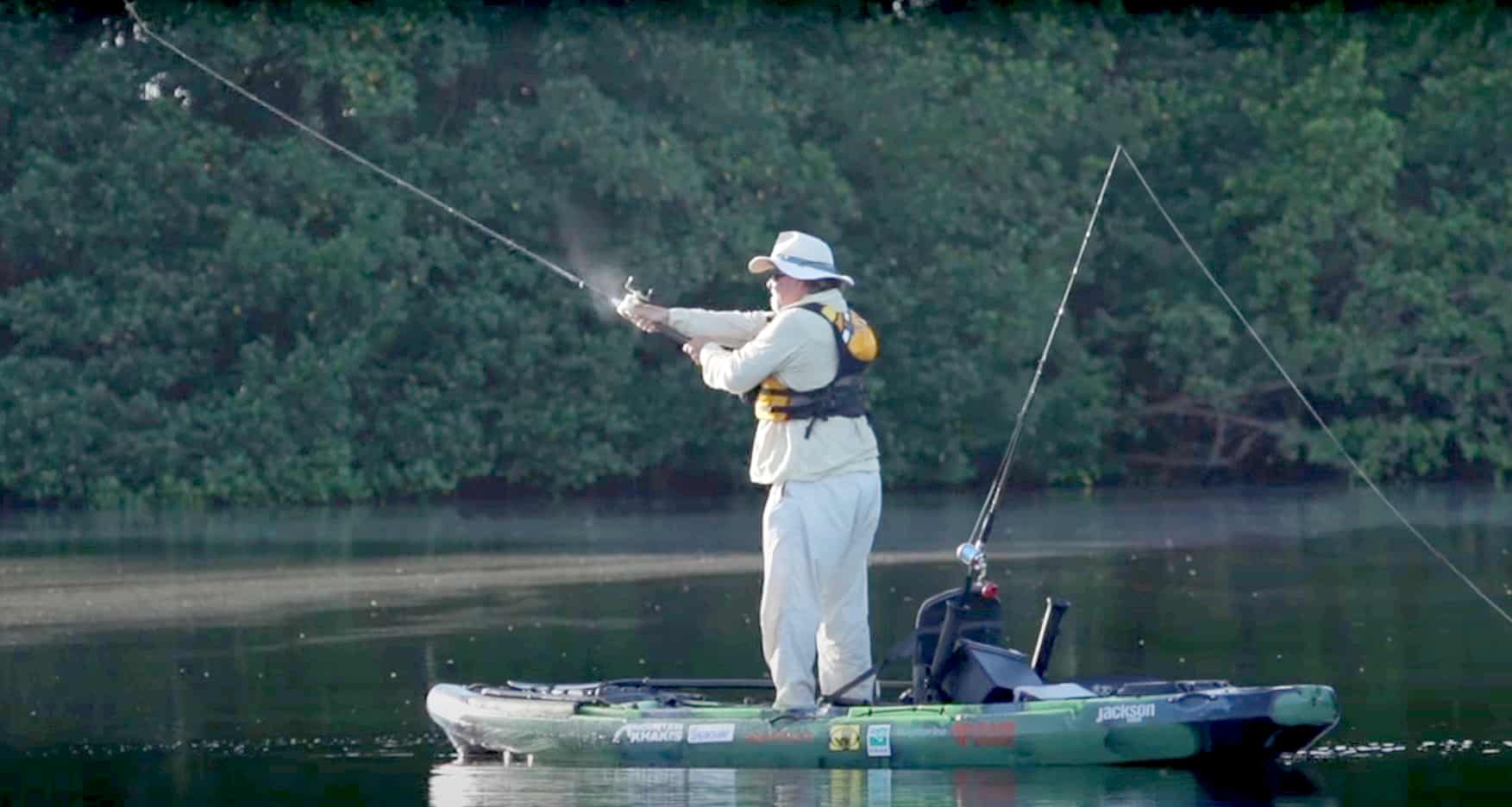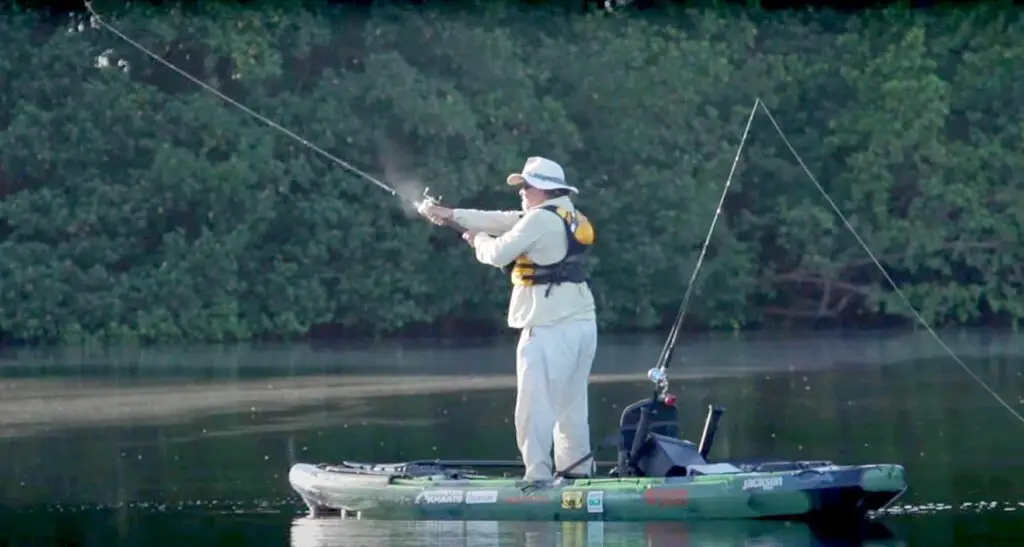 What is a regular kayak?
A recreational kayak is designed for casual paddlers who enjoy their leisure with water sports. This kayak comes a bit agile and with limited features. Also, note that recreational kayaks are made with sit inside design. Sit inside design allow to enjoy the watery environment from the close of water.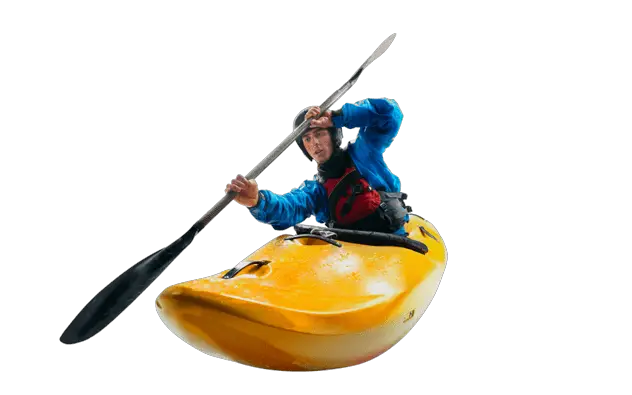 Fishing kayak vs regular kayak comparison
Fishing and regular kayaks differ from one another in some basic aspects. Here are the regular kayak and fishing kayak features that help you compare a fishing kayak and a regular kayak.
Design:
Design is one of the main factors in identifying a fishing kayak and a regular kayak. Do note that the fishing kayak is a bit shorter but wider. On the contrary, a regular kayak is longer and narrower. 
Built quality:
Fishing kayaks and regular kayaks are different from the build material aspects. A regular kayak is made from polyethene, but a fishing kayak material is a rotationally formed polyethene. Keep remembering that rotationally formed polyethene provides more durability and stability. 
Seating style:
The seating style is another good way to differentiate between fishing and a regular kayak. Generally, there have two main types of sitting positions. The fishing kayak mostly comes with a sit-on-top design. On the other hand, regular kayaks are designed with sit inside style. Getting in and out is easier for the sit-on-top model. But sit inside allow to stay closer to the water. 
Storage space:
Having enough storage space is important for a fishing kayak. A fishing kayak is wider than a regular kayak. So, storing fishing gear and anglers' accessories is easier on a fishing kayak. Besides, the fishing kayak can hold the whole weight of a kayaker and other accessories. 
On the other hand, a regular kayak can hold a good amount of weight and store huge things. Yet, the fishing kayak is more popular because of its versatile use benefits. For example, you can go to a river, shore or sea with your fishing kayak. But the regular kayak is only good for an excursion to the local areas. 
Portability:
An inflatable and Collapsible fishing kayak are easily folded in a compacted size. So, you can transport and carry it around the fishing spots. On the contrary, a regular kayak doesn't come with an inflatable or collapsible system. So, a regular kayak's portability is less than a fishing kayak. 
Stability:
The fishing kayak is more stable due to its wider shape and improved polyethene material. But a regular kayak is roughly stable for roaming near the local lake areas. 
Functionality:
Fishing and regular kayak have come with distinct features and functions. So, every kayak has its function designed for a special purpose. Maybe a fishing kayak is not suitable for other purposes, but it has a great function to perform best in fishing. Similarly, a regular kayak might not be suitable for fishing but convenient for casual roaming and excursion. 
Tracking performance:
A fishing kayak comes with more powerful tracking than a regular kayak. Tracking helps a kayak to go in a straight-line during paddling. If a kayak can maintain the motion in a straight line after stopping the paddling, it is good tracking. 
Price Range: 
Are you on a budget? Then fishing would be a great choice over buying a motor or regular fishing boat. A fishing kayak is much more affordable than a regular kayak and fishing boat. The average price range of a fishing kayak with a pedal is $500 to $2000. However, it is possible to get a roughly good quality fishing kayak for $800 to $1000. But this price could be increased if you take a kayak with electronic accessories like propulsion. 
Removal of water access limitation:
Many anglers can't access a water area like sea, river or shore by aero plane, train or buses. The main reason is the limitation of having a proper and secure craft. In this case, the kayak is a great help because the kayak allows a person to access the water easily.
Fishing kayak vs regular, which is better?
Each kayak has individual conveniences. You can take a fishing or regular kayak for fishing as a beginner. But a fishing kayak is specially made for fishing trips. The regular build quality is medium, and stability is roughly less than a fishing kayak. But it is a good choice for beginners. On the contrary, it is good to go with a regular kayak when you are a beginner and want to practice. On the contrary, fishing kayaks are customizable per the angler's requirements. 
FAQs: 
Which type of kayak is more stable?
A fishing kayak is more stable than a regular kayak. The fishing kayak has to be stable to hold the angler's weight, including fishing gear and fish weight. Besides, a kayak with Pontoon hulls can provide the best stability. 
What is the purpose of a kayak?
A kayak is used for several purposes, including fishing, roaming the local lake, touring, racing, excursions and maneuvering. But fishing, regular and touring kayaks are different from one another in features, functions and conveniences. 
Closing thought:
Fishing kayak vs regular kayak has some significant differences. However, you can use a fishing kayak for touring or a regular kayak for fishing. But you won't get the best convenience from the alternative kayak for fishing or touring. So, the best practice is to use a fishing kayak for professional fishing. And use a regular kayak for beginner-level fishing, roaming or excursion.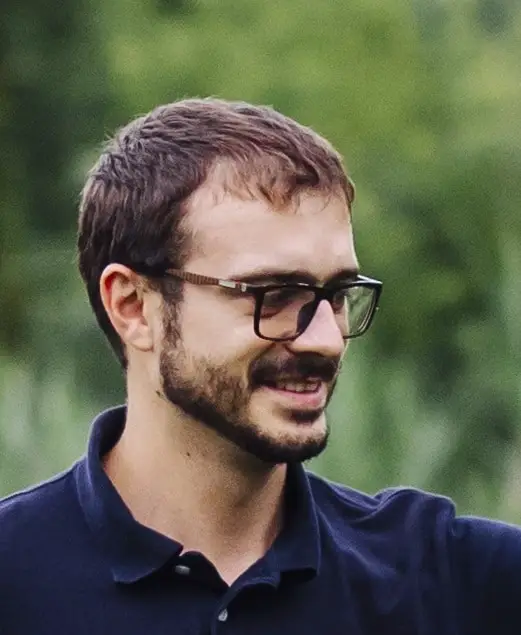 Tony is a professional fishing instructor and his hobby is fishing! He has been fishing for the last 4 years and he loves fishing instructor profession. Based on his experiences with the different type of fishing; he is sharing his opinion about various fishing technique so that a beginner can get started right away. Find him on Twitter. Happy reading!