Transporting fishing rods in a truck is pretty challenging due to bumpy roads, unexpected cut-offs, and rods themselves slide a lot during the ride. To minimize the rod damage, you can make a DIY fishing rod holder for trucks, which cost less and are portable. A cardboard tube or PVC pipe is okay for a single rod, but to carry multiple rods, a rod rack is highly necessary. Here is a DIY PVC rod rack method especially designed for trucks. 
Materials 
One 3 feet long PVC tube with 1 ¼ inch diameter. 
Four 2 feet long PVC tubes.
Six 6 inches long PVC tubes for holding rods. 
PVC 3-way connectors (depending on the rod amount).
Two PVC 4-way connectors. 
Measuring tape and marker pen. 
Saw or hand file for cutting the tube.
Six end caps. 
Process 
Step 1 – Measure, divide, and cut the 3 feet tube into equal pieces, keeping the rod amount in mind. For example, 5 equal pieces for 5 rods or 6 pieces for 6 rods. These pieces will act as spacers. Mark these spacers as Tube 1, Tube 2, Tube 3, etc. But before that, make sure to calculate how long the rod rack would be to fit the truck bed width. The length of each tube piece or spacer would vary depending on the width of the truck bed. 
Step 2 – Take the first tube piece and attach an end cap on one side of it. After that, insert a 4-way connector on the other end. 
Step 3 – Attach the second tube piece or Tube 2 with the 4-way connector from Tube 1. Place a T connector on the other end of Tube 2. Keep attaching one T connector with each spacer until you reach the fifth spacer. When you attach the fifth tube piece to the rod rack with a T fitting, place a 4-way connector to the other end. Attach the last spacer, meaning Tube 6, with the 4-way fitting from Tube 5, and seal it with an end cap.      
Step 4 – Put the four 2 feet long PVC tubes on each end of the two 4-way connectors. These tubes will make the rod rack stable by preventing it from sliding backward and forward when on the road. Secure the tubes with the remaining end caps on both ends.    
Step 5 – Now attach the 6 inches long rod holders to each T connector to hold the fishing rods. Holder length may vary depending on the rod length. If necessary, use glue to stabilize the holders into the T connectors. Rotate the T fittings (if necessary) to make them facing the tailgate at a 45 degree angle, and the rods will be elevated in the air. 
Step 6 – Place the rod rack by the area where the truck bed is molded inside due to the truck wheels. In other words, put it as close to the passenger cabin as possible. Your rod transportation in the truck is all set! Cover each rod tip with rod socks if you plan to store rods in this truck bed rod rack.    
The DIY rod rack making method described here is ideal for carrying 6 rods at a time. You can decrease T connectors, spacers, and holders if you have less than 6 rods. Truck bed rod holders help to carry spinning and/or baitcasting rods unseparated, though making them can be a little hectic. 
Is it possible to use cardboard tubes instead of PVC tubes for carrying multiple rods in the truck? Absolutely yes, either grouping multiple rods in a single tube or using bungees to tie up individually packed rods. The tube must be large both in diameter and length if you group several rods. 
For grouping multiple rods, remove all the reels and fishing lines, wrap each rod sufficiently, tape them together, and slide the bundle into the cardboard tube. While grouping, make sure each couple of rods are of the same size and facing the opposite way.  
Alternatively, pack each rod individually in tubes, and tie multiple tubes up with bungees or any kind of strong rope. When tied together, they won't move much and cause damage.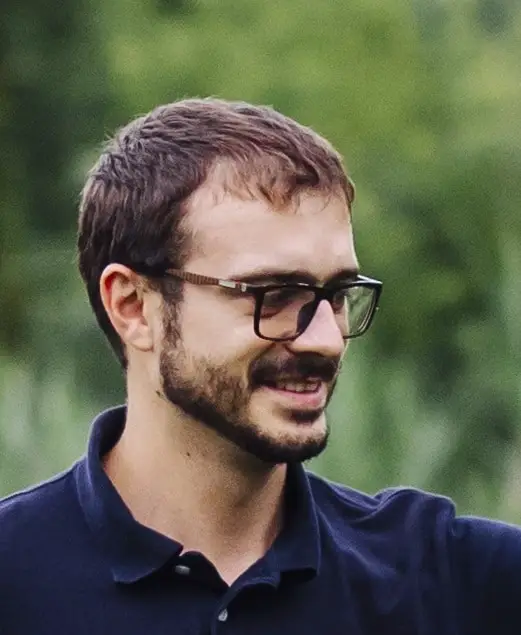 Tony is a professional fishing instructor and his hobby is fishing! He has been fishing for the last 4 years and he loves fishing instructor profession. Based on his experiences with the different type of fishing; he is sharing his opinion about various fishing technique so that a beginner can get started right away. Find him on Twitter. Happy reading!