South Carolina bass fishing can be pretty easy if you follow the detailed guide. Public fishing ponds in South Carolina offer a range of species with incredible scenery. Following this guide, you will find
Let's dig in deep and make the best preparation for South Carolina bass fishing.
Freshwater gamefish are:
Bream: bluegill, flier, pumpkinseed, green sunfish, redbreast, spotted sunfish, redear (shellcracker), warmouth;
Black Bass: smallmouth bass, largemouth bass, hybrid striped bass; white bass; spotted bass, redeye bass (coosae bass); striped bass or rockfish; black crappie; white crappie;
Trout: brown and brook; rainbow, redfin pickerel; chain pickerel (jackfish); sauger, walleye, and yellow perch.
2020 Top South Carolina bass fishing spots
Lake Monticello
This location of Monticello lake is few miles far away from north Columbia. And it is ideal for catching big fish like white bass, massive bass, white crappie, and catfish. Especially fishing lake Monticello is home of smallmouth bass. Winter is the prime time to target both largemouth bass and smallmouth bass here like fishing in Columbia sc. Besides, you will find some boat ramps around the lake. Even if you don't have a boat, you can fish on the eastern shores of the lake as it's the right spot for bank fishing.
Lake Murray
With 50,000 acres in size, Lake Murray is a short driveway from northwest of Columbia. It's a fantastic spot for bass fishing, particularly for striped bass. It is also known for the best saltwater fishing in South Carolina. Besides, you will find a large number of marinas dotted and boat ramps around Lake Murray South Carolina. You are also allowed to take your vessel when fishing tournament shelters are available by rent.
Lake Jocose
It is located northwest of Greenville and is known for its quality smallmouth bass fishing. Even you can find here trophy trout. In this case, the South Carolina trout fishing map can help you to figure out. Its water is spotless and is home to white bass, largemouth bass, as well as other fish species. If you are looking for a popular spot for fly fishing, it will be the ideal spot for you as creeks and streams surround it. Mainly, Devils Fork State Park is the only open point here while kayak and canoe are available on rent at this lake.
Lake Moultrie
Near to the north of Charleston Lake Moultrie is popular for Striped bass. The lake is also famous for catfish, and it has a state record for catching channel catfish. It includes plenty of stumps, vegetation, and cypress trees that offer good cover for excellent bass. Besides, it has several access points where you can launch a vessel.
Lake Greenwood
With a large area, Lake Greenwood is located between Columbia and Greenville. It's a great place with both relaxing scenery and famous for bass fishing. Apart from these, you will find here perch, crappie, and catfish. On the other hand, to make the water access easy, a huge number of launches dotted, and boat ramps available here.
Tackle test 2020: best baitcasting rods and reels
Reels
Editors' choice: Shimano SLX DC 150XG
The Shimano SLX DC 150XG is the natural pick of testers as it most feature-rich reels that come at an attractive price. At the same time, it's a tremendous backlash-free caster that can win the hearts of any bass fisherman.
Great Buy: Okuma Cerros
It offers plenty of notable attributes that is considerable for an angle within budget. Besides, it features a quality twin casting-control set with ten bearings that come in entry-level-priced. It allows the angler to practice a variety of techniques.
Rods
Editors' Choice: G.Loomis IMX-Pro
It is top-shelf rods that are come with exceptional quality. It's an excellent choice for the angler who doesn't want to compromise on performance and ready to pay for luxury.
Great Buy: Daiwa Tatula Shallow Crank
It has the quality to approve on Tackle Test Great Buy winners, including a competitive retail price and outstanding performance. At an affordable price, it will allow you to throw a range of bait styles.
How to Fish on Santee Cooper
Fishing on Santee cooper by boating will be unique as you are allowed to get a boat by rent and bring on your own. So, you can enjoy the freedom of exploring the lake at your speed. Besides, it's an excellent way to spend time as you wish and fill up the boat with some yummy fish.
But be aware of underwater trees and stumps as it can make dangerous boating situations. If you are going for the first time, you may experience some unexpected bumps. Before going out, taking advice from Santee Cooper electric and water company will be a better idea.
Perspective: Satisfy Fishing Passion When You Can
If you are living beyond a pond in northeastern Texas, it will be difficult for you to concentrate on other activities except fishing. You will notice a reliable wind blowing across the pond straight into the standing vegetation. It is ideal weather where Texas-sized largemouth mounded back in those areas and waiting to trap baitfish pushed toward the cover by the current that was induced by the current. At the same time, chop on the water will make the prime situations for burning buzz bait.
5 Great Lures for Bluegills
Following five lures that bluegills can't resist:
surface poppers

flutter spoons

minnow imitations

jigs

spinnerbaits
FAQ's
Que 1. How do you catch bass in South Carolina?
Ans: Target into the deep water where water moving slowly; you will find largemouth bass. Using, top water lures, crankbaits, or plastic worms will be the right lure for fishing in South Carolina.
Que 2. Where is the best fishing in South Carolina?
Ans: South Carolina offer world-class thing opportunity with a range of best fishing spot. Following some popular of them
Lake Murray

Lake Greenwood

Beaufort Marshes

The Old Pitt Street Bridge

Pee Dee River

Lake Marion

Cherry Grove Pier

Lake Wateree

Lake Jocassee
Que 3. Which state has the best bass fishing?
Ans: According to professional Michigan is stays at the top of the list for bass fishing. Apart from these California, Alabama, Texas, Minnesota, Florida, Pennsylvania, and New York is also well known for bass fishing.
Que 4. Where can I catch smallmouth bass in South Carolina?
Ans: Usually Smallmouth bass isn't inhabitant to South Carolina waters. They were found in Lake Jocassee and Broad River in the early 1980s. But in the colder water lake like Lake Monticello will be the right place for catching smallmouth.
Que 5. What is the best lake to live on in South Carolina?
Ans: Lake Keowee is the best lake to live on in South Carolina. Besides, it is one of the cleanest and safest fishing lakes in the US.
Final words
Whether you want to fish striped bass, smallmouth, largemouth, or something else, South Carolina bass fishing is the top of them. Any time of the season you are allowed to visit here for not only fish but a great relaxing memory. So, get your best reels and rod with safety gear and began the trip! Don't forget to share your South Carolina fishing memory with us as it will encourage us to share more information.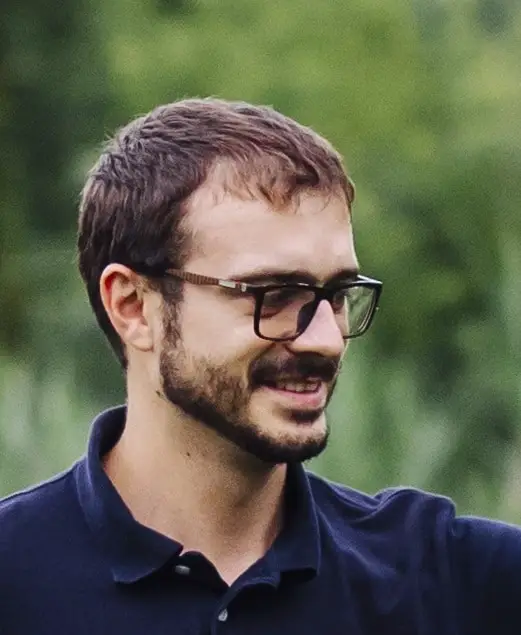 Tony is a professional fishing instructor and his hobby is fishing! He has been fishing for the last 4 years and he loves fishing instructor profession. Based on his experiences with the different type of fishing; he is sharing his opinion about various fishing technique so that a beginner can get started right away. Find him on Twitter. Happy reading!