When it comes to the Simrad vs Garmin debate, the situation may get heated among fishers. However, the best fish finder also relies on anglers' other personal and equipment. In this guide, we will compare both of them in several categories to help you choose as these are mostly expensive and essential gear for an angler and determine finance. So, let's start the journey and find the nest fish finder based on in-depth research!
Simrad
The design makes it more intuitive and flexible than Garmin. With knob control, it also looks faster than others. You will get a chance to enhance the characters on the Simrad fish finder. As a result, you can easily read the information when bouncing around in rough water. However, its tech support is a bit slow, but still returns calls. Its warranty time is a crapshoot, and you may have to wait for three weeks. After the warranty, you will cost 50% of the listing fee of the unit to fix! The downside of this fish finder is it has a lack of proper and adequate support.
 Garmin
Its strength is it provides excellent support. Though it may be jammed with one graph source, still, it's okay. It doesn't allow you to increase the information on the chart. As a result, you can quickly notice that shallow water is close is to have the short water numbers come in red. Especially the feature makes it better than Simrad fish finder. The downside of this fish finder is its numbers and characters on the chart are a bit small.
Garmin or Simrad?
If you want to choose the best portable fishing finder, I will recommend you to go for Simrad. There is some significant reason behind it. First of all, their characters are more significant than Garmins. Besides, it includes a new Evo screen that makes it easier to set up and use if you compare it with the Garmin. Its screen is also clear and bright. The most impressive feature that the Simrad autopilot has is its Forward scan, which is the cheapest as well.
Fish finder Follow up: Garmin vs Raymarine vs Simrad
Fish finders like Simrad and Raymarine autopilot used to ping, but recently they CHIRP. On the other hand, Garmin uses Spread-Spectrum Technology (SST). Maybe you can pick Air mar to get the straight talk, but you will notice that Aamir also uses both SST and CHIRP in a different place to explain the latest technology in fish finders. Let me say for those who are confused; these new fish finders use essentially the same technology. But the fact is, which fish finder will be better? 
The unit name of Garmin is GSD 26. It communicates via Garmin Marine Network by these units: GPSMAP 5000, GPSMAP 4000, GPSMAP 7000, and GPSMAP 6000. Besides, it includes a unique ability like it can remove a tremendous amount of power with physically changeable output from 300 watts on up.
Simrad comes with a BSM-2 Broadband sounder which is compatible with all Simrad NSO and NSE displays. However, it costs around $250, that is a bit pricy than the Garmin. It doesn't put out enough like Garmin, which is around 250 watts. But it allows you to operate a lot easier as it has pretty straightforward trade-off automation.
Raymarine's unit is CP450. Its price is far over Garmin and Simrad, which is around MSRP of $1,610. Besides, it comes with a couple of unique features, including drawing less power, zoom mode. The unit adds data to help prevent pixelization Instead of just blowing up the picture on-screen.
Overall, all of these are waterproofed to IPX6 specs; claim maximum depth ranges, and include advanced digital signal processing. So, consider the cost of these unites with your fish finder's brain as upgrading to a multi-frequency finder will boost your finance.
Lowrance vs Simrad vs Garmin – Depth Finder Roundup
Usually, Simrad and Lowrance are made by the same company, but if you compare Lowrance have plenty of features that Simrad doesn't have. If you aren't an expert, it will be tricky for you to use Power pole or t Motor guide devices with a Simrad. But Lowrance will make it significantly more comfortable for you.
 If you are planning to fish in freshwater, the Lowrance device will serve you better. Mostly Simrad devices are designed to use for bigger offshore vessels. On the other hand, Lowrance comes with an extremely responsive touchscreen, while Garmin's unit only depends on the button control. If you want to control Power pole anchors, Lowrance will allow you as it includes some native integrations. Considering these issues, Lowrance wins on the Lowrance vs Simrad vs Garmin query as well.
FAQs
Which Simrad do I need?
You can any of the fish finder from Go series devices. They come with great features and most popular among anglers and boating enthusiasts.
Which Garmin do I need?
Garmin Echo Map+ 94sv will be the best fish finder if you want to fish in saltwater. Conversely, Garmin echo MAP Plus 93sv will be suitable for freshwater fishers. Again, if you are searching for a fish finder combo that works best for both of the water, you can try HDS-7 LIVE - 7-inch Fish Finder.
Which Lowrance do I need?
HDS-7 LIVE - 7-inch Fish Finder will be the right one for both salt and freshwater. But if you are willing to get a fish finder that allows you to mount and suit with a kayak easily, then Lowrance Elite-7 Ti2-7-inch Fish Finder will be the better option.
Final words
You have a top fish finder at disposal can up the fishing game. If you aren't a professional angler, these devices will help you to hunt the bait and offer you an excellent opportunity to reel in an exact haul. Conversely, a professional angler will get the chance to find the right terrain to target specific fishes. Hope now you are confident enough to find the best fish finder between Simrad Vs Garmin.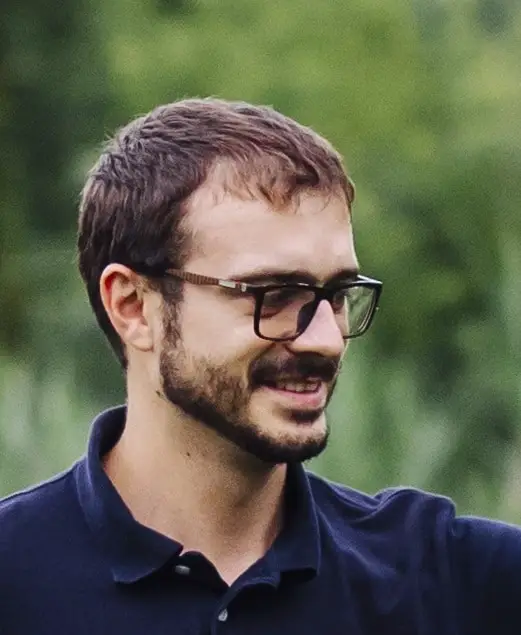 Tony is a professional fishing instructor and his hobby is fishing! He has been fishing for the last 4 years and he loves fishing instructor profession. Based on his experiences with the different type of fishing; he is sharing his opinion about various fishing technique so that a beginner can get started right away. Find him on Twitter. Happy reading!