Can I use my fish finder for ice fishing? It is a common question to the anglers who often fish from the ice. And the straightforward answer is, "yes, you can use your regular fish finder for ice fishing. 
Luckily, a modern fish finder is compatible to convert watching ice from fishing. It knows the procedure to take a transducer on a level, label a transducer, and portable power supply. 
In this guide, we will dive a depth to know the procedure of ice fishing with a traditional fish finder. Read next to get rid of drilling lots of test holes on the ice surface. 
Can you use a regular fish finder for ice fishing?
Yes, you can use a regular fish finder for ice fishing. A fish finder can shoot through the ice if you correctly set up the transducer on the ice surface. You will get top portable fish finders in the market suitable for ice fishing. 
We love to remember that sonar waves can work great on a solid surface like ice. Even you will wonder that sonar waves can pass more rapidly through the ice than water. You need to set up the transducer in the right place to send and receive signals. 
How do you use a regular fish finder for ice fishing?
If you want to use a regular fish finder for ice fishing, use a portable depth finder and a power source. 
Step 1:
Here keeping an eye on two factors can help you ensure the right set-up place for ice fishing. First, be ready to set up the fish finder gear on the ice surface. Ensure that there is a strong tight-fitting connection between a transducer and ice surface. One thing is the ice surface must be smooth. Another factor is that there should never have air between the transducer and ice. 
Step 2:
Hence, wipe the ice surface and check if there have not any water bubbles; there are no air bubbles, cracks, or dirt stuck. Due to any of these problems, your whole fishing plan may be disrupted. So, choose a clean and clear on your chosen ice surface. 
Step 3:
Then pour some normal water onto the ice surface. Remember to keep the transducer and ice with thought bonding. Otherwise, you can't get authentic signals. 
Step 4:
Start your depth portable fish finder and wait for the signal in this step. Check the reading gradually to know the fish's location. You will get a specific result as the ice surface is clear. 
Can ice fishing damage my Fishfinder?
Yes, there has a risk of damaging your fish finder when ice fishing. The squirting water is turned into ice sometimes. As a result, the transducer can get stuck into the ice. It is recommended not to try apart from the transducer and ice connection with the force. Otherwise, your Fishfinder may damage soon.  
Do you need a special transducer?
No, you don't need a special transducer for ice fishing. For ice fishing, the transduce must be placed flat. In this case, you can take apart the regular transducer connected to the boat. And then set it up on an ice surface. 
Remember that transducer works based on the sonar sound waves sent from the transducer and get back to the device. You can't get a transparent image beneath the water if the sonar has not in label position. You can follow up on the below steps to get e best label from the transducer. 
Make a support structure on the ice hole
Now connect the transducer with a small piece of wood
Use another wooden piece for cross support
clamp both pieces together
Lower this structure into the hole
How do you read the sonar chart when ice fishing?
Reading a chart of ice fishing is not major different from boat fishing. You have to gather some basic knowledge of sonar imaging. Fishfinder chart refers to the result of scrolling continuously. Besides, it shows a snapshot when the sonar sends sound waves. 
You can keep an eye on the screen because it continuously shows the condition beneath the water that happens within a few seconds. The scrolling motion can be adjustable if you want to get updated soon. 
Overall, you can notice on the screen to see how your jog and fish respond beneath the water. 
Are dedicated ice fishing fish finders better?
A dedicated ice fishing fish finder is a ready device to find fish beneath the ice. On the other hand, you can make your regular fish finder compatible with ice fishing with simple DIY. Anyway, dedicated and regular Fishfinder has some pros and drawbacks. 
Regular fish finder pros:
It is money saving when you can fish from ice with the regular fish finder
It is possible to fish from different water conditions with a similar device
Easily accessible because you have already known about the features and function
Regular fish finder drawbacks:
Hassle of removing from the boat can damage both fish finder and boat
It isn't easy to maintain the proper packaging like fishing with a boat
Hassle of transducer labelling 
Less durable in extensive cold
Dedicated fish finder pros:
A ready-built portable device with a power source
It is designed with a self-levelling transducer
Available a lot of budget fish finder for ice fishing
Special Chart and mapping features for ice fishing
Dedicated fish finder drawback:
Expensive to buy this additional device for seasonal ice fishing
Ice fishing flashers are not suitable for fishing in all seasons
Final touch:
Your query was," Can I use my fish finder for ice fishing?" I hope you know that it is quite possible to catch fish from ice with a regular fish finder. Moreover, you can use your previous experience using a regular fish finder. Additionally, you can save your bucks by buying a specialized ice fishing fish finder. But there has only the hassle of removing the fish finder from the boat. 
On the contrary, buying a special fish finder for ice is expensive. Even you have to expense more for this new device. And you need to gather knowledge to use a new device.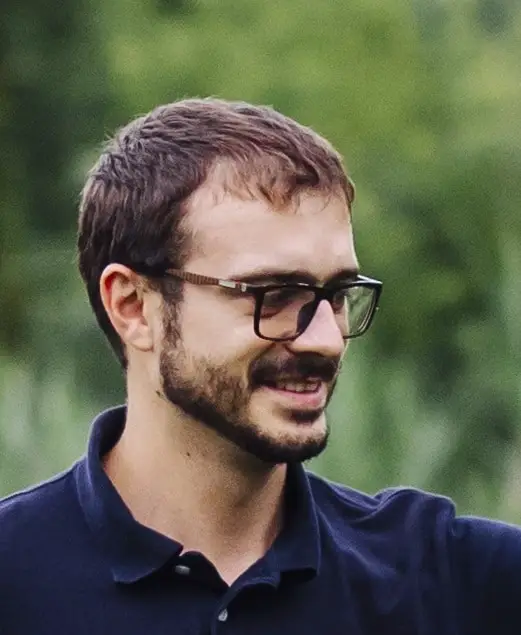 Tony is a professional fishing instructor and his hobby is fishing! He has been fishing for the last 4 years and he loves fishing instructor profession. Based on his experiences with the different type of fishing; he is sharing his opinion about various fishing technique so that a beginner can get started right away. Find him on Twitter. Happy reading!