North Carolina is full of large and smallmouth bass lakes and reservoirs and thousands of miles of channels with stunning rainbows. So, whether you are freshwater fishing enthusiasts or seasonal anglers, bass fishing in North Carolina will offer both an exciting fishing experience and a memorable vacation.
The fishing spots of North Carolina are scattered from the Blue Ridge and the Great Smoky Mountains to the stunning outer banks. So, without basic knowledge of fishing spots, tackles, and seasons, you won't prepare the fishing backpack properly, and the trip could end up in frustration. Thus, reading the guide will give the visitor extensive information on North Carolina fishing.
Top Bass Fishing Destinations in North Carolina
North Carolina is heaven for largemouth and smallmouth bass. It has huge dammed lakes along with crappie factories that produce big bites and good bait. So, bass fishing in North Carolina won't disappoint you, like South Carolina bass fishing, whether you are seasonal or professional. Following the section, we will reveal some of the best fishing spots in North Carolina.
High Rock Lake:
High Rock Lake is the ideal place to begin fishing for Deepwater anglers. The bass of this reservoir isn't shy about the stained water. Though this bass factory welcomes anglers throughout the year, summer is the best season to use the lure. During this season, the bass of the high rock lake starts to move out deep. May to October will be the right time to target largemouth bass as they are stacked on ledges and humps. But don't forget to bring the Carolina rig as it will be the right approach to fishing these deep-water basses.
Fontana Lake:
Want to have successful smallmouth bass fishing in North Carolina? Though it is tough, you can have it. Fontana Lake is situated south of the Great Smoky Mountains and has a special smallmouth bass population. The water of this bass fishing lake is cool and clear, making it home to smallmouth bass and walleye.
Fishing in spring, you can come out with a greater memory of Fontana smallmouth fishing as its primetime. During the spring season, the smallmouth goes through pre-spawn and spawns' stages, moves shallow, and becomes extremely susceptible to many skills. So, the angler needs to do is grab the best bass rods and wet the line at Fontana fishing lake.
Lake Phelps:
Tucked between Pakmico and Albemarle, Lake Phelps is a real jewel of bass fishing. With a 16600-acre area, it's the 2nd largest natural lake globally, and it's full of big bass. Not only that, Lake Phelps features a great quantity of flooded wooded areas and healthy grass that makes it unique. More importantly, you can fish for largemouth bass up to 25 pounds any day on Lake Phelps.
Shearon Harris Lake:
There is plenty of grass in Shearon Harris Lake, and, luckily, giant bass is fans of it. With a combination of lots of sunfish forage and healthy aquatic vegetation, largemouth bass grows hugely here in Shearon Harris Lake.
The most effective technique here is to hit the bass on top using frogs, flipping grass mats, and a punch rig. It will let the angler get big bites on the Shearon Harris. The angler will need the most expensive bass fishing rod with a heavy braided line and big sticks instead of a light fishing tackle to load the boat full of bass from the grass.
Lake Sutton:
Though it isn't the biggest lake in the USA with 1,100 acres of area, the bass fishing here on Lake Sutton is the real deal. It's a small artificial lake that is used as a cooling lake for the close-by power plant. It keeps the water warm throughout the year, which attracts the bass. Usually, the bass fishing season starts here in the dead of winter. When the heat goes down, the bass move through the warm water, making it easier to catch them out of the barrel.
Lake Waccamaw:
Lake Waccamaw is a unique North Carolina fishing spot that holds a huge number of chunky largemouth bass. While many fishing bay lakes are not suitable for supporting giant bass, this lake, Waccamaw, allows sustaining healthy bass comfortably, thanks to its water pH level.
With a combination of docks and weed lines, this lake Waccamaw has a prominent cover that allows anger fishing using different techniques. So, whether it is running crankbait or leaving a wacky worm, the angler can have a significant number of big bass on Lake Waccamaw.
Jordan Lake:
This Jordan Lake has been another best bass fishing spot in North Carolina for decades. It has a reputation for being a big bass factory that remains under heavy fishing pressure throughout the year. The lake won't offer you hundreds of fish per day through this bass fishing, but you can have the best personal fishing experience on Lake Jordan.
Bass Fishing Lures For North Carolina
Bass fishing in North Carolina allows the application of different fishing techniques to catch largemouth bass. The best bait for bass is spinnerbaits, topwa- ters, crankbaits, and jigs. Besides, some soft plastic lures such as crayfish, salamanders, minnows, and worms can also be effective. Even so, you can try live bait like nightcrawlers and crayfish for the desired result at a North Carolina bass fishing lake.
North Carolina Fishing Tips
While many anglers tend to fish in an easy-to-reach spot, the success of fishing boosts choosing the right fishing spot in North Carolina. It can take bit time, but after enjoying the journey to reach the best fishing spot, you will enjoy the tremendous bass fishing experience. Some tips for bass fishing in North Carolina are:
Keep the rules of a certain area in mind
Fishing in North Carolina is fantastic, but certain areas have special rules, and you should respect those. While some fishing lakes follow catch and release-only, others may let you keep some once you match the size limit.
Some fishing spots are more crowded
North Carolina is one of the remarkable states in the USA with its wonderful environment. While some residents plan to spend their vacation in North Carolina, some people make a permanent home. Fishing is one of the key reasons behind making both decisions. Some fishing spots mostly attract anglers, making them crowded. So, visiting such a place at a non-peak time can help you enjoy the fishing in North Carolina. Even you can choose a fishing spot close to the crowd to enjoy fishing on the same lake and have a relaxing fishing experience.
Spend on the lodge, guide trip, and boat
Booking a lodge, following a guide, and fishing by boat can keep you ahead of other anglers. But it can be tough to book boats and lodging during busy times. So. if you want to fish in a certain popular bass fishing spot, don't make it too late to prepare all those essentials.
Develop fishing knowledge
Fishing in North Carolina has lots of fishing spots that offer great lessons. So, if you desire to learn different fishing techniques, try to fish those spots. For example, connecting with a local guide can let you learn fly fishing techniques in the best way.
FAQs
Is North Carolina ideal for bass fishing?
Among different fishing spots, North Carolina has Lake Norman, which has about 32000 acres and offers a massive opportunity for fishing bass. It has a large population of spotted bass, largemouth bass, bluegill, and crappie, making it an ideal spot for fishing bass.
How to fish for bass in North Carolina?
You can use plenty of fishing techniques with different fishing lures to catch bass in North Carolina throughout the year. While some fishing spots are ideal for visiting in summer, some are in spring, and these can be caught using artificial baits, soft plastic lures, and even live bait.
What is the spawning month for bass in North Carolina?
Usually, the bass begins spawning in spring in North Carolina. During this season, water temperatures rise to 63 degrees, and female bass deposit eggs in nests.
Final Words
With its unique geography, ocean, mountains, and diverse lakes, bass fishing in North Carolina is always exciting. Throughout the guide, we have explained some of the best fishing spots in the fishing states by highlighting the right time and tackle. So, following those tips will make bass fishing in such a huge area easier and more successful. Apart from these, connect with the local guide to enjoy the best fishing experience in the right place at the proper time.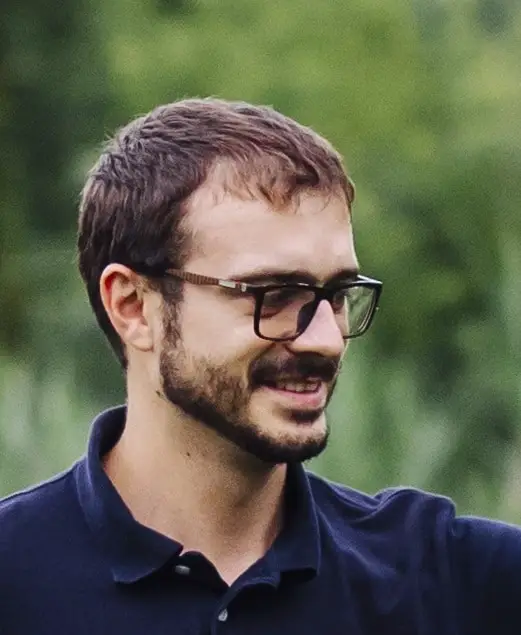 Tony is a professional fishing instructor and his hobby is fishing! He has been fishing for the last 4 years and he loves fishing instructor profession. Based on his experiences with the different type of fishing; he is sharing his opinion about various fishing technique so that a beginner can get started right away. Find him on Twitter. Happy reading!