A fishing reel is a significant factor when it comes to surf fishing. But What Size Spinning Reel for Surf Fishing? For better fishing, you should consider the proper size of the reel.
It would be best if you had the best surf fishing rod and long-distance surf casting reels so you can stay connected to the end of the spindle and retrieve the line successfully.
That's is why we are going to discuss fishing reel sizes and all other features you may need. So, you can deal with anything the surf may surprise.
In every level of skill and experience, good spinning reel for Surf fishing from the beach is the desired method for anglers. It's a great way to have both some high-intensity pleasure of running multiple lines out with different rigs and lures. Flounder, Redfish, even sharks- there are too many fish that come into the surf for food at different times of the day.
It needs long-distance casting and close notice to surface and underwater situations and permits for a level of testing not provided by lots of other types of fishing. In this case, personal preferences and budget aid them to choose what is good surf fishing reel for their requirements.
How to pick the right size spinning reel
Defining the numbers
After you start looking at the best surf fishing spinning reels, you will observe a vast range and different models with numbers are available. This number shows the size.
Chose the proper size
If you are a beginner, you possibly won't know What Size Spinning Reel for Surf Fishing is correct. Besides, you may want some different styles to enjoy.
But you won't want to spend lots of money on fishing reels. Thus, the best choice to buy mid -size reels. It will let you more massive tackle in the ocean or to fish lighter tackle in freshwater or estuaries. You may get either a 3000 to a 4000-size reel and use this fishing line with a breaking strain of around 10 to 15lb's15lb's because it's a great place to start. Besides, this will provide you with the capability to use some different fishing methods and to catch a broad range of fish.
Benefits of a Long-Distance Surf Casting Reel
Though Long-distance surfcasting for fish is a pleasant habit, it can be pretty offensive on your usual old fishing gear. Thus, you require shopping for equipment that will full fill those demands. It's sturdy and corrosion-resistant. Also, long-distance surfcasting reels provide torque and stability you need to handle big fish, corroding saltwater, jagged rocks, and other cruel conditions. It's isn't for the faint of heart. Once you get the ideal one, these tools will remain in your gear arsenal for life. Besides, there are colossal model and design.
Are getting in the market. So, you may consider the budget-friendly one. So, you may choose the best spinning reel under 50.
---
FAQ:
---
Que 1. What size reel is best for surf fishing?
Ans: Based on my experience, my own opinion, and according to the other users what I see, the best fishing reel sizes are 5000-6000 for best surf fishing reels. Because this size is large enough to hold 300 yards of most lines
Que 2. What size spinning reel do I need?
Ans: The size of the reel depends on what types of fishing you want to do with it. Such as, if you're going to fish with light tackle for fish up about 51lb, you won't allow 8,000 or 10,000. On the other aspects, if you want something smaller you should consider 1000 to 2500 range.
Que 3. How do fishing reel sizes work?
Ans: Choosing the right one is easier like determining the size fishing line you mean to use most regularly. If you want to use the lighter line, you should buy the smaller reel. It should be a Ten-pound test line for the highest strength and diameter used on a spinning reel though this is not appropriate for heavy trolling scenarios or saltwater fishing. For instance, an 8-pound test fishing line would probably be your average line strength, if you mostly jig for smallmouth bass and walleye. Thus medium-size reel rated for 6, 8, and 10-pound lines would be the best selection.
Que 4. What are the different sizes of spinning reels?
Ans: I made two types of size range so you can better appreciate what you have to pick from these two options. This list also contains suggested line strength for every size:
Small size spinning reels:
1000 or 10
Suggested line strength = mono 2-4lb (1-2kg) or braid 4-8lb (2-4kg)
2000 or 20
Suggested line strength = mono 4-6lb (2-3kg) or braid 5-10lb (2-5kg)
2500 or 25
Suggested line strength = mono 5-8lb (2-4kg) or braid = 5-12lb (2-6kg)
3000 or 30
Suggested line strength = mono 6-10lb (2.5-5kg) or braid 6-15lb (2.5-7kg)
3500 or 35
Suggested line strength = mono 6-10lb (2.5-5kg) or braid 6-15lb (2.5-7kg)
Medium size spinning reels:
4000 or 40
Suggested line strength = mono 8-12lb (4-6kg) or braid 8-20lb (3.5-9kg)
5000 or 50
Suggested line strength = mono 10-15lb (4.5-7kg) or braid 10-25lb (4.5-11kg)
6000 or 60
Suggested line strength = mono 12-18lb (5.5-8kg) or braid 12-30lb (5.5-13.5kg)
7000 or 70
Suggested line strength = mono 14-20lb (6.5-9kg) or braid 15-40lb (7-18kg)
8000 or 80
Suggested line strength = mono 15-25lb (7-11.5kg) or braid 20-50lb (9-22.5kg)
The size of the best surf reel depends on the diameter and the length of the fishing line you use. And also rely on the species of fish you are targeting. Though one can't guess which fish may bite should get the size which can cope with most situations. Also, consider targeting a large variety of species. Simultaneously it's light; Will does not tire your arms and elbows when using it and comfy. I hope you may get the answer of What Size Spinning Reel for Surf Fishing.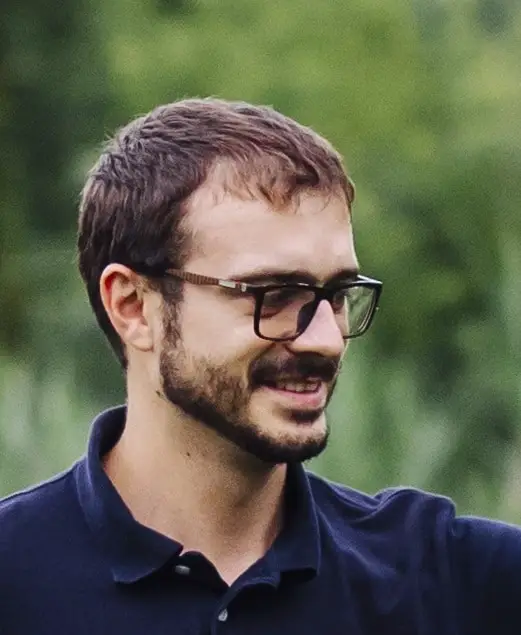 Tony is a professional fishing instructor and his hobby is fishing! He has been fishing for the last 4 years and he loves fishing instructor profession. Based on his experiences with the different type of fishing; he is sharing his opinion about various fishing technique so that a beginner can get started right away. Find him on Twitter. Happy reading!