Modern days fishing criteria are immensely changed. Everyone looks forward to finding every possible stuff or things while fishing; to have decent fishing exposure. Fishing tackle box is one of them. Moreover, many things can play a big role in fishing time because a fisherman has to wait for the perfect split of seconds to catch a fish and do all the other process. So, as a part of fishing, the tackle box is an important thing.
There are various types of fishing tackle box available such as- Bass fishing tackle box, Ice fishing tackle box, and Fly fishing tackle box. These tackle box can bear all your accessories also can put a great change to your fishing career. In this article, I'm going to briefly describe all those essential things about tackle box.
What is Fishing Tackle Box?
the tackle box is a thing that can take all the important tools and items like knife, lures, hooks, sunglasses, sunscreen, medicine, fishing scale, and so many things. While fishing around such big ponds or river, you've been ready for catching some big fishes; you have to be prepared before with all the accessories. You can carry fishing tackle box and backpack to take necessary stuff. A tackle box can hold many items.
Extra lures & Extra lines
Spiky knife
More Hooks
Sinkers & ruler
Nose Pliers
Floaters
Flashlight
Sunscreen & Sunglasses
hats & Medicine
Depth finder
Snacks
Insect repellent
License for fishing
So, these items you must carry when you are preparing for a fishing day. A tackle box can easily help you to have quick look at the items you are carrying despite you forget something when you are well in water. It's natural to forget something because there is a load of things to bear. But, within a tackle box, you can search for every item in their respected place.
Types of Tackle Box
There are various types of fishing tackle box available in the market. Tackle box size depends on several things such as tools and items list, fish size and types, carry as a backpack tackle box or not, etc things. Different fishing tackle box with accessories provides distinctive service. Let's be familiar with some of the tackle box for fishing.
Bass Fishing Tackle Box
To catch bass fishes you need to put some essential items in the fishing tackle box. Also, need to have a clear idea about such places where bass fishes survey most of the time. Different lures will attract bass fishes. Bass fishes try to eat anything which moves around water depending on its size. Bass fishes live near cover or structure. They can eat any things such as fish, sponge, plants, snakes, mice, and small fish etc; that move around the water. So, it's easy to use any object to attract bass. Lures you can carry-
Spinnerbait
Topwater walking bait.
Square bill
Jig
Finesse Worm
Ice Fishing Tackle Box
Every fishing circumstances are fun but ice fishing is more enjoyable also a tough condition to catch fish. Dig a hole into frozen water or ponds to open up free space for fishing. Fish like tuna, bluegill, perch, walleye and much more can be found able in cold water. Lures that are used to catch fish other fishing processes; can be usable here too. So, in those cases, your tackle box should be filled with vast accessories for fishing.
Fly Fishing Tackle Box
This types of fishing tackle are generally used for the fly anglers. The fly angler's equipment such as rods, lines, lures, and the hook can be easily carried by fly tackle box. These boxes can be made of wood, metal, foam, plastic etc to carry several types of equipment. Boxes are into divided into quite a few departments for an exact place for items or tools.
Extra Features and Compartments 
Fisherman can choose boxes to its storage capacity and weights. Some are small tackle box, some backpack tackle box, big sizes boxes and there is Plano tackle box; equally, the fisherman has the rights to desire the best one for his use. Although, some bags include extra features such as removable racks, zippered storage, water-resistant box, padded and mesh pockets, etc. Some are cheap but provides large compartments again some have quality covers on boxes. So, it's easy to find any tackle boxes as per its specification and quality.
Why Fishing Tackle Box is Important?
Many people spend and invest in buying equipment for fishing but they neglect to protect and give security to them. A tackle box can contain all the reservation to the tools for anglers. It gives the fisherman the perfect storage for the tool such as lures, sinkers, hooks, rods, lines, swivels, pliers, scale, knife etc. A good tackle box can ease the way to a fisherman fishing criteria. Without fishing tools, accessories tackle box can bear regular things like fishing knot small flashlight, lures matched with a water-resistant capacity, sunscreen lotion, Bandages as first-aid, keys, some snacks, spare batteries etc. Tackle boxes are of different sizes, color and designs to give service of taking anglers items.
Therefore, a fisherman can be greatly improvised with the help of the tackle box. Benefits and use of fishing tackle box are huge. For the anglers' equipment, fishermen have to find storage to carry those on water. So, the tackle box is the impeccable simplification for the fisherman.
Final Words
After all, it is pretty much clear that to carry all the individual belongings with anglers, a fisherman must need a fishing tackle box.
These boxes can carry all fishing items with proper safety from the water and can help fisherman to not forget something at home. Buying a tackle box isn't a waste. It can help you throughout for some years depending on its quality. You don't have to put much time to think about what you will take or not when going on a fishing day. On the other hand, your tackle box has the best-preserved place every individual thing such as lures, line, rods etc. Lastly, a fishing tackle fishing box is the perfect storage solution for holding fishing tools.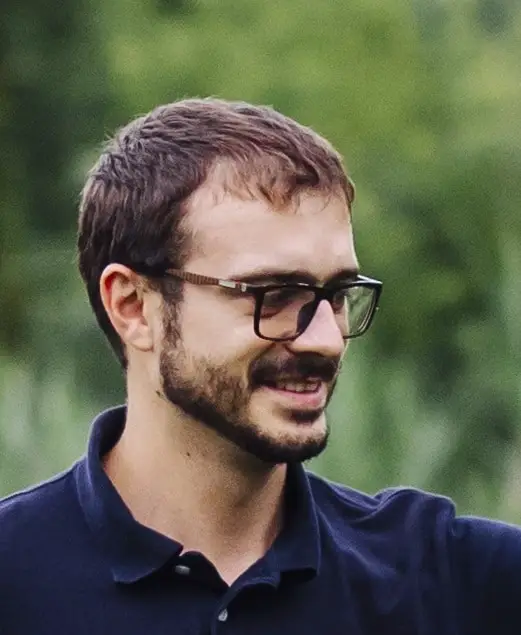 Tony is a professional fishing instructor and his hobby is fishing! He has been fishing for the last 4 years and he loves fishing instructor profession. Based on his experiences with the different type of fishing; he is sharing his opinion about various fishing technique so that a beginner can get started right away. Find him on Twitter. Happy reading!