Whether you consider fly fishing as a sport, pastime, and something else, choosing essential fly fishing gear is a fairly important section that controls the level of enjoyment. If you are an outdoor lover and planning to for the fly fishing first time, you are on right track. But first of all, you have to face what lies ahead, which gear to get, how to get, and why? If you are a newbie in fly fishing, read this guide till the end.
We have dive into the complete specifics on essential fly fishing gear for successful fly fishing no matter if you are a newbie. 
Essential Fly Fishing Accessories
Choosing the right gear is always tough and when we are talking about having essential fly fishing equipment, it varies the fishing trip. If you compare fly fishing vs regular fishing, there have plenty of differences. In this case following the fly fishing gear list will ensure you are getting the gear. At the same time, it prevents bringing a pile of needless fly fishing kit. These tools are recommended by our fishing expert who knows the importance of picking the right tool for fly fishing very well.
Fly fishing rod and reel outfit
Rain gear like a fully waterproof rain jacket
Waders, wading boots
Clothing, fishing, and lodge variety
Hat and wide-brimmed, to keep you from sun
Insect repellant
Bandana
Day pack or fanny pack
Sunscreen, SPF 20 or higher
Personal medical supplies and prescriptions
Personal hygiene supplies- shaving kit, toothbrush, gloves, etc
Spare corrective eyewear, glasses, or contacts
Camera
Compact binoculars
Flashlight or headlamp with extra batteries
Books and other reading materials
---
The Best fly fishing Gear for a new Fly Fisher
---
Fly Rod
Nevertheless to say a fishing rod is the most common and important piece to packed. But the main fact is choosing the best casting rods, especially when you are a beginner. Thus, you should consider the line weight that will need. The most basic way of thumb, you will need 0 to 2 for panfish and trout. If you are want to target small bass and bigger trout, will need 3 to 5 floating line. 6 and 7 will help you if you are on tougher wind conditions and also target bigger flies. On the other hand, 8 to 10 will be pretty enough for fish like salmon. Finally, 11 to 14 will be a better option for saltwater conditions.
Fly Fishing Reel
Similar to the rod, you will need to pack a reel that can successfully hold the line. Keep in mind, chosen reel weights should be fair with weight of rod. Don't forget about the line as you are going to cast out as well. We will recommend you to pick weight forward (WF) lines as it is mostly beginner-friendly.
Fly Fishing Vest/Pack
However vest or a pack is not so important to hold your whole gear, but if you are a beginner in fly fishing we will recommend you to get a vest/pack. It will not only make the trip enjoyable but give you a more relaxing mood to concentrate on fishing as fishing backpack with rod holder does. Though vest was popular in past but now a day's sling pack becoming more popular.
Similar to the other gear for fly fishing, it can cost you lots of money. Still, as a beginner angler, you can try a cheaper option. In this case, a vest will be a better option as these are beginner-friendly. Filson Mesh Fly Fishing Strap Vest available at an affordable price with a whole lot of features.
Fly Fishing Backing, Leader & Tippet
The backing is usually a line reserve. It will be a great helpful option for a beginner in case of handling larger fish. It firstly comes out of the reel followed by the line and leader. Also know, that it is a special monofilament. Although it is visible but it can cover the line from the fish. You will get an extensive discussion on fly fishing leader formulas. That formula will help you to learn controlling it. If you want to change the leader length then you will need an essential gear tipped. If you concern about how to tie tippet to the leader you will find plenty of information online.
Fly Fishing Flies
Fly fishing gear packing won't be complete without files. Just like the other beginner angler, you may want to start with small trout fishing. In this case, a dries, nymphs, and steamers are very essential.
Hat and Sunglasses
Whatever it's a sunny day or windy weather you will need a hat and best fishing sunglasses to keep you safe especially if you are in Colorado or Montana.
Wading staff
Wedding gear will be another helpful addition to your fly fishing list, as it will help you to discover the right spot in freshwater.
Other essentials like polarized glasses, best fly fishing nippers, or fly fishing net mat can help you to do it comfortably.
FAQ's
Which gear should I get for fly fishing?
It may seem you will need a boatload of a fly fishing starter kit for starting fly fishing. But honestly, reel, rod, line, tippets, comfortable pair of leader boots, wader, and pack/vest will be good enough to go out for the trip.
What is essential for a beginner angler to start to fly fishing?
To start fly fishing you only need some essentials. A rod and reel with some files and a few safety gears will be enough for a beginner.
How can I easily classify my fly fishing gear?
Pack the entire fly fishing gear in a plastic box or an action packer. This method is also good for classifying them in one place. At the same time, the box will keep them dry through the winter.
Final words
There is a proverb on fly fishing that determines the importance of choosing essential fly fishing gear "buy it nice or buy it twice." So getting proper preparation for enjoying fly fishing outing is such an important job. Try to ignore getting cheap things. However spending extra money is not necessary, but as a beginner getting a better rated and quality product won't disappoint you. Most importantly it will ensure enjoying fly fishing on a stunning winter afternoon.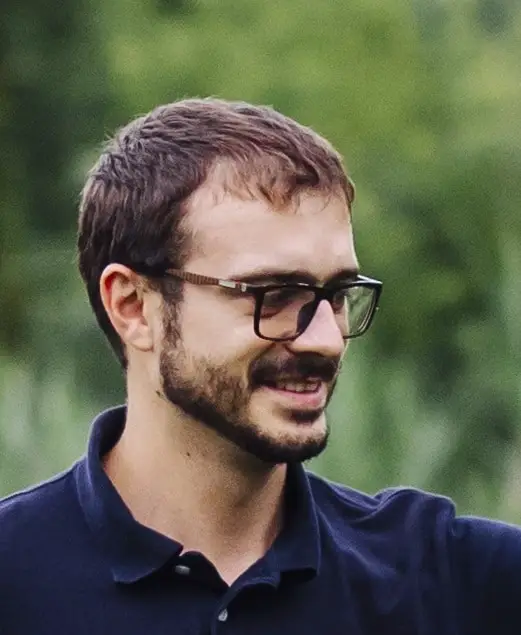 Tony is a professional fishing instructor and his hobby is fishing! He has been fishing for the last 4 years and he loves fishing instructor profession. Based on his experiences with the different type of fishing; he is sharing his opinion about various fishing technique so that a beginner can get started right away. Find him on Twitter. Happy reading!