White Rock is a well-known lake for bass fishing located near northeast Dallas in Texas. It got its name from the use of white rock for the construction of the dam.
What do you think about white rock lake fishing? Then it is good to know the most popular fish species of white rock lake. The largemouth bass, Channel catfish, white crappie, and blue catfish are this lake's most available fish species.
I often go to white rock lake with my family for fishing. Today I am sharing my fishing experience in white rock lake.
About White Rock Lake Fishing Hot Spots
You already know about the primary location of white rock lake, and let's know something unknown. It is a very close spot near the city of Dallas, where the environment is very natural, calm and beautiful.
Although the lake was formerly known only for fishing, it is now a popular recreational place for Dallas citizens. You will wonder that there is a park, and about 100,000 visitors come regularly, and most of the visitors are anglers.
Also, note that the size of the white rock lake is 1,088-acres, and the maximum water depth is 20 feet. Electric trolling motorboats and paddleboats are both allowed in this lake, and there are many rental boats for roaming on the water. Remember, they have some strict regulations for the anglers and visitors. So, make sure about the regulations before starting your fishing at white rock lake.
The Advantages of White Rock Lake Fishing Hot Spots
This lake is a blessing for Dallas residents because they live in a metropolitan city and rarely get fishing opportunities. Let's know the advantages.
It is located very near to Dallas, that you can reach this lake within 15 minutes.
It is incredibly calm, natural and captivating to spend leisure and vacation
There have a lot of amenities apart from fishing that can make a day enjoyable
Besides fishing, boat roaming is allowed in this lake
Fishing in white rock lake is comparatively easier
Electric and padded boats are available with rents
White Rock Lake Fish Community
According to the 2019th survey, here is the white rock lake fishing report. It refers to the average fishing availability in white rock lake, and at the same time, it refers to the fish species of this lake.
Prey species:
Threadfin Shad is a small fish species that is available in a white rock lake reservoir, and it is also known as Gizzard Shad. This species is available in high amounts as sport fish, and there are also 6-inch longer bluegills in this lake.
Catfishes:
Longer size catfish is available in white rock lake, which is more than 12 to 13 inches. However, this species is rare in white rock lakes. However, using a fish finding device can help you to locate catfish there. You will get available a lot of cheap fish finder for catfish.
Largemouth bass:
The largemouth bass is abundant at white rock lake. Most Anglers go to this lake for bass fishing.
White Crappie:
As per the statistics of white rock lake fishing map and experiment, white crappie is also available in a large amount as like bass. And many anglers and fishing lovers often go only for white crappie fishing.
The Amenities White Fock Lake
As we said above, that white rock lake becomes a creational place for the people of Dallas. So, the authority arranges and provides a lot of amenities for the anglers and visitors. For example, you will see an amazing white rock lake fishing pier that is perfect for enjoying the lake beauty and suitable for fishing. Here is the list of another primary amenities of this lake.
Parking
Trails
Picnic area
Wheelchair accessible
Bank fishing
Boat ramps
Piers & docks
Put & take
FAQs:
Do I need a license to fish in white rock lake?
Yes, you need a license to fish in white rock lake. Fishing license is the most important things in your fishing backpack.  Nowadays, some popular fish species are available in this lake, including largemouth bass and white crappie. Like other state fishing, white rock lake fishing has strict regulations; the license is one.
Can you fish in white rock lake 24hrs?
No, you can't fish in white rock lake for 24 hours because the authority has some regulations for the fishing period. However, the ideal time for fishing in white rock lake is from the late morning to the evening.
Can you eat fish from white rock lake?
All of the major species of fish that are available in white rock lake are safe to eat. So, you can catch your favorite fish from white rock lake for eating a delicious menu. Especially, White rock lake fish are tasty as like bass fish and river fish.
How deep is white rock lake?
As per the statement of the Texas water development board, the average length of a white rock lake is 18 feet. Note that this depth is from the south dam, reducing two feet at the end.
Can you kayak on White Rock Lake?
Yes, you can hang out with friends in this lake. And there have kayak and SUP and boat for rent. Besides, this lake is good for paddleboarding.
Can you fish in White Rock Creek?
White rock creek refers a stream near to white rock lake in Dallas. A lot of popular fish species like catfish, largemouth bass and blue crappie are available in this white rock creek. There also have some regulations to catch fish from the white rock stream.
Final Words:
I hope you have gained detailed information about white rock lake fishing from our white rock lake fishing guide. It is an amazing spot for fishing and travelling with friends and family. Versatile fish species are available in this lake, and even all fish species are safe for eating.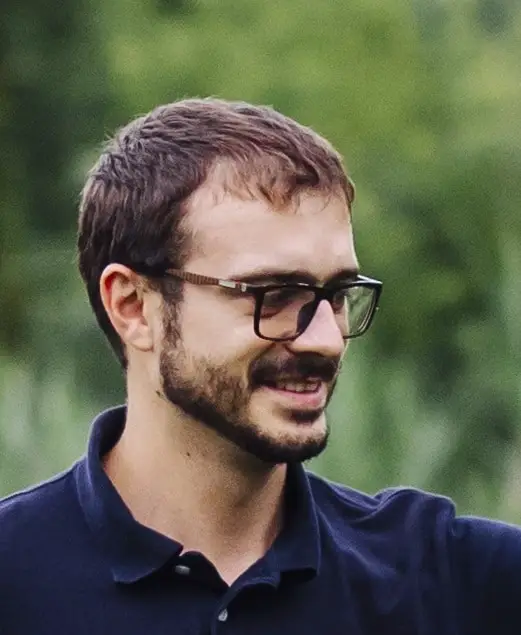 Tony is a professional fishing instructor and his hobby is fishing! He has been fishing for the last 4 years and he loves fishing instructor profession. Based on his experiences with the different type of fishing; he is sharing his opinion about various fishing technique so that a beginner can get started right away. Find him on Twitter. Happy reading!