The battery is the main source of power to run a fish finder. But what kind of battery do I need for a fish finder? The lithium-ion battery is the best option for a fish finder. This guide will explain why lithium-ion batteries perform better for Fishfinder than lithium-ion batteries, sealed lead-acid batteries, nickel-cadmium batteries, and nickel-metal hybrid. Also, you will know the great conveniences of a lithium-ion battery. If you want to know the details, let's go to the next step.
Why is a good quality battery important for Fishfinder?
It is quite disappointing when you notice your Fishfinder battery is power low in the middle of the fishing trip. Fishfinder devices need electric power for sonar pulses. So, having the best fish finder battery is mandatory. If the battery suddenly loses power, you can miss a big catch or targeted catch anytime. That is why a good quality battery is important for Fishfinder.
The general function of a battery
Knowing some basic functions of a battery can help you get ideas about battery power and quality.
Volt:
Voltage refers to the electric potential difference used to move one-ampere electric current by an automotive force. 
Ampere:
The amount or measure of electric current that flows through the wire
Amp Hour- Ah:
It means the capacity of electric current storage
Watt:
It refers to the measure of total power inside the battery
Cycle life:
The total time of charging or discharging a battery 
Why do lithium-ion batteries perform best?
Various lithium-ion batteries in the market are used for fish finder power sources year after year. But after releasing the lithium-ion battery, the fishing angler falls in love with it. As a result, lithium-ion battery is important in the battery market. It comes with a lot of advantages and effectiveness. Although lithium-ion battery is more expensive than other batteries, they can change your fishing experiences. Here are some core features of a lithium-ion battery.
Efficiency:
The lithium-ion battery is 92% more efficient than a sealed acid battery. It can work for a longer time without any drainage.
Temperature:
Temperature doesn't have any impact on performance. It varies depending on a wide range.
Discharging:
It has amazing discharging power than a sealed acid battery
Cycle Life:
The lithium-ion battery has an incredible expanded lifespan of about 10 to 15 years with a 2500 life cycle
Internal structure:
Luckily, this battery is super robust in an internal structure that can perform best without any problem
Storage:
It is not essential to recharge this battery for a longer time when storing it.
Battery management system:
The lithium-ion fish finder battery is designed with an excellent battery management system that makes it more individual than other batteries
The advantage and disadvantages of a lithium-ion battery
Advantages

:
Long-lasting:
The lithium-ion battery is more powerful than any other battery because it has a great management system for charging and discharging. Even this battery is possible to drain completely without affecting performance.
Effect Of Weather Conditions:
Another good thing is that lithium-ion batteries have not impacted by the temperature. You can use it safely from -20ᵒC to + 60ᵒC temperature.
Fast charging:
It required only 2-3 hours to recharge 100%. Moreover, there have specialized fast charger that works great to recharge this battery faster.
Size and weight:
Lithium-ion is the best portable fish finder battery ever. It is smaller in size and weight is also light 
Low maintenance:
You can hardly take care of this battery to keep it long-lasting. But there have some basic rules. Don't overcharge, use a perfect charger and don't interact with the water.
Disadvantages

:
Price:
You will first wonder after seeing the price when buying a lithium-ion battery. The lithium-ion battery is more expensive than sealed acid and anther batteries.
Waterproofness:
The lithium-ion battery is not waterproof, so accidents may occur when it gets touched by the water. To avoid accidents, the user has to carry this battery into a waterproof box.
What to consider before choosing a battery for a Fishfinder?
Capacity:
There have several batteries for Fishfinder with larger or smaller capacities. It is essential to choose a battery capacity according to the requirement of your Fishfinder. Remember that the capacity would be higher than the requirement. Note that a smaller capacity battery uses less than 1 amp current from a 12-volt source.
Power:
Your battery power source must be enough to run the Fishfinder for a whole day. In this case, the lithium-ion battery comes with an excellent power output source.
Construction:
Battery construction is important for protecting the environment from harmful components. Lead-acid batteries and lithium-ion batteries come with leakproof construction. Here, a lithium-ion battery is more dependent on the voltage-current than a lead-acid battery. So, these are perhaps less damaging. Try to choose an eco-friendly battery.
Size and weight:
Size and weight are important factors to consider when you will fish on a kayak. We know kayak has a weight limit capacity, so keeping a lightweight kayak fish finder battery is mandatory. Luckily, a lithium-ion battery is lightweight and suitable for small kayaks. On the contrary, you can use any battery size for a larger boat.
What's the difference between a lithium-ion battery and a lead-acid battery?
Lithium-ion and sealed acid batteries are mostly used for a fish finder. Do note that sealed lead acid is one of the cheap fish finder batteries and lithium-ion is expensive. Although both are popular, lithium-ion is much more popular than sealed acid. So, what are the differences between these two batteries? Let's know.
| | |
| --- | --- |
| Sealed Acid Battery | Lithium-ion Battery |
| | |
| It is somewhat heavier than other batteries and not suitable for small kayaks and boat | It is lightweight and compatible with small to larger boats and ship |
| Made with Sulphuric Acid mixed with a liquid as electrolyte in a sealed box | Made of cathode, anode, electrolyte, and separator. |
| Sealed acid battery is available at a very reasonable price | Lithium-ion battery is comparatively expensive |
| It is not recommended to use a sealed acid battery below 80 | Lithium-ion is safe to use up to 100% |
FAQs:
What is a kayak fish finder battery?
In this guide, "Kayak fish finder battery" means the perfect fit battery for a kayak. We know that kayak is a smaller boat designed with minimal capacity. So, it would help if you had a lightweight, compacted battery and had high powered output. The lithium-ion battery is perfect suites for kayak fishing.
In closing:
Hopefully, you have already answered the query, "What kind of battery do I need for a fish finder?" Choosing the right fish finder battery is not tricky if you know the considering factors. Voltage, ampere, capacity, battery size and weight are the main consideration of a Fishfinder battery. At the same time, remember that a compacted, smaller, and lightweight battery is perfect for small boats and kayaks. Moreover, a battery having waterproofness is important to prevent an accident.
Have you any queries about this guide? Then let us know to update soon!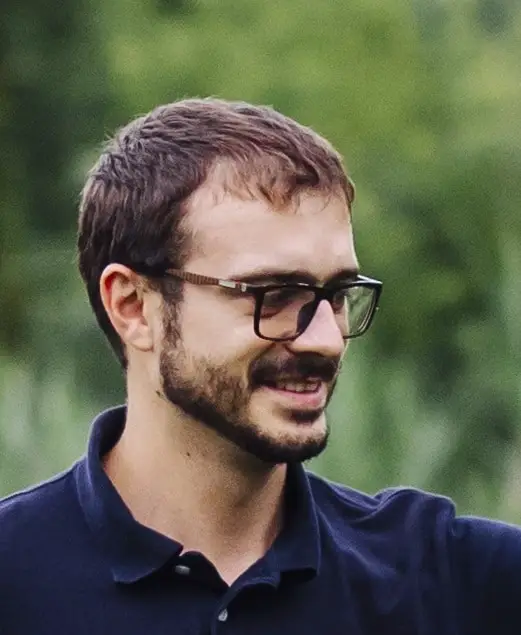 Tony is a professional fishing instructor and his hobby is fishing! He has been fishing for the last 4 years and he loves fishing instructor profession. Based on his experiences with the different type of fishing; he is sharing his opinion about various fishing technique so that a beginner can get started right away. Find him on Twitter. Happy reading!