What is Rainbow trout taste? What tastes better, Trout or Salmon? The trout will bring special feel in your tongue. Probably this is why rainbow trout fish is most commonly eaten as a freshwater fish.
You will get the different flavor in different species of trout fish. But the rainbow trout is highly tasted. And you can cook the trout fish in several ways. Moreover, this fish is full of Nutrition. Most importantly, you will find it available in any superstores.
So, this guide is for those who are curious about the taste of rainbow trout. Also, it is providing the ultimate comparison of Trout vs Salmon.
The basics of trout
Trout is known as a freshwater fish to the common people and the scientifically, this fish belongs from Salmonidae subfamily. Generally, trout are living in the river, lake and bass. That is why you might find these in different colors and patterns. The taste of a trout fish also depends on their habitat.
Studies have shown that river trout are more palatable. Trout has a lot of flesh with a small boned. The brown trout, rainbow trout, lake trout, brook trout, Gila trout, golden trout, and Splake trout are common species.
What Does Rainbow Trout Taste Like and Why?
The brown trout, Speckled Trout, Dolly Varden, Lake trout, Arctic Char including rainbow trout, are included in trout species. But what does rainbow trout taste like? Good to know that each of these fish has an individual taste. But trout is one of the best tasting freshwater fish ever.
What rainbow trout taste like?
Rainbow trout is very mild in taste as like a nut
The light orange or pink color flesh color is very flaky
It is very delicious without the traditional smell of fish
The flesh is such soft that you won't think it a regular fish
The fish pieces
Why rainbow trout taste better than other trout?
You can cook it in verities of recipes like Bake, Boil, Broil, Fry, Grill, Pate, Poach, Smoke and steam. And each process can make this trout special
Rainbow trout is an available fish item which is commonly found in any stores
There may be a kind of astringent odor in another fish that is not present in rain trout
It has a different easy way to cook in a quick time
Rain trout has many more nutrients than other trout


The name varieties

of

rain trout
| | |
| --- | --- |
| Scientific Name | Oncorhynchus mykiss |
| Market Name | Rainbow trout and steelhead |
| Common Name | Rainbow trout |
| French Name | Truite arc-en-ciel |
| German Name | Regenbogenforelle |
| Italian Name | Trota irdea |
| Japanese Name | Nijimasu |
| Spanish Name | Trucha arco iris |
Nutrition Facts

of

rainbow trout fish
| | |
| --- | --- |
| Calories | 138 |
| Fat Calories | 49 |
| Total Fat | 5.4 g |
| Saturated Fat | 1.6 g |
| Cholesterol | 59 mg |
| Sodium | 35 mg |
| Protein | 20.9 g |
| Omega 3 | 0.9 g |
Trout vs Salmon: You should know All about it
Salmon and trout have come from the same family. So, there might have several confused between their outlook and taste. Here are the most confusing salmo and trout comparison.
Pacific Trout's and Salmons:
Pacific salmon is one of the largest freshwater species in North America, and the (Chinook, Coho, Sockeye, Pink, and Chum) belongs in this family. The most common rain rout and cutthroat are also included in this family. All of these are live on the pacific coast.
Atlantic Trout's and Salmons:
These are the mail species of salmon and trout. These are commonly found on the Atlantic coast. But you will get these also in North America and Europe.
Chars:
The most spreading group of salmon and trout is char. Yet most of the guys doesn't know about the char. These can stand out and survive in the freezing areas. The people of Canada and Alaska gets most of the chars' species.
Best Seasoning for Trout
You can eat trout without any spice. A bit of salt and red pepper can increase trout taste much. However, if you use some seasoning, then it would be so yummy. Here is some seasoning which would be suitable for trout recipes.
Butter:
Although butter is not listed in the seasoning, butter works great to increase any fish's taste. Likewise, butter increases food flavor.
Lemon:
Lemon has fatty acid which can increase the trout taste much. Moreover, lemon acidity works for removing the saltiness and breaking the protein.
Dill:
Dill is a common herb, and it uses several fish to increase the level of trout fish. Besides, it will add freshness and brightness of your fish. Do note that dill is slightly sweet, which is perfect for mild trout.
Garlic:
Another great seasoning for trout is garlic. It can add uniqueness into the trout fish. Also, garlic has a spicy flavor to make the trout fish special.
Best Ways to Cook Trout
Do you know how to cook rainbow trout with easy steps? Here are some easiest ways of cooking trout.
Pan-Fried:
Pan fried rainbow trout recipe is probably the easiest ways to cook a trout fish which will be delicious too. Besides, you can do it quickly with only some oil, salt and pepper. Especially, this pan-fried would be suitable for cooking rainbow trout.
Battered:
Battered trout is best in taste as like chips. If you can add some butter during fried it, then it will be very crispy.
Grilled:
Rainbow trout recipe grilled dishes to a large number of rout lover. It is easier to make grill from the trout fillet or whole trout. Keep in mind to use enough oil when grilled a trout fish because its flesh is so flaky. During grill processing, you can brush the oil repeatedly on top of it. And you can add some garlic, lemon juice to enhance the taste.
Baked trout recipes

:
Many love to eat baked trout recipes than the grilled or fried. It will take some more times, but the fish will delicious. Besides, some would love to make smoked trout recipes.
What Does Steelhead Trout Taste Like?
Steelhead trout is closely similar to rainbow trout and salmon. Even sometimes, many make it wrong to choose this specifically. Anyway, the steelhead trout recipe has a different odd flesh texture which is more delicious to eat. You might wonder when you will get the fresh orange flavor into this fish. Also, this trout is so soft to eat as a weight loss diet and in dinner.
What Does Lake Trout Taste Like?
We have known from before that the taste of trout fish would change depending on their habitat. As lake water is fresh water and the depth ness is so high, the lake trout has an individual taste. Because a trout can survive in the lake for a long time, making a trout much tasty, some people said that lake trout slightly oily fish.
What Does Sea Trout Taste Like?
All types of sea fishing are related to a salty water environment. Saltwater fish has a lot of amino acids which can provide a different taste for different fish. It is slightly salty and mild flavor with a delicate texture. Luckily, you won't get any fishy odor into this. Most importantly you can apply any of your recipes on it in any season.
---
FAQ's
---
What tastes better, Trout or Salmon?
Both are tasty fish. There is no straightforward reply to this question because taste depends mostly on someone's requirement.
What does trout taste like?
Trout is taste like a soft nut. The flaky flesh textured is completely odor-free.
Trout is a popular freshwater fish in United states. It is available, affordable and delicious.
How Long Does It Take to Bake Trout?
It might take a maximum of 20 minutes to bake a trout fish.
---
Closing thoughts
Lastly, I would say trout is the most popular tasting food in the world. The trout is similar in taste, but the trout is especially flakier and softer with orange color. As well as trout is less expensive and found in all stores. It would be a great compliment in your lunch, dinner or weight loss diet. If you have to know more about trout rainbow fish, then let me know. I must enrich this guide with the
latest fishing tips
.
---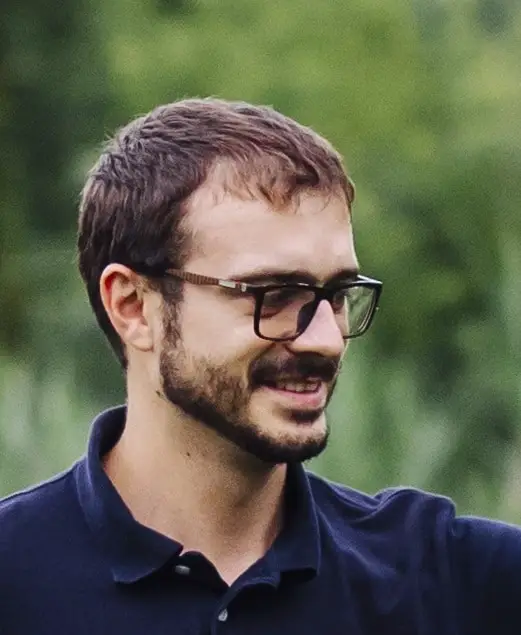 Tony is a professional fishing instructor and his hobby is fishing! He has been fishing for the last 4 years and he loves fishing instructor profession. Based on his experiences with the different type of fishing; he is sharing his opinion about various fishing technique so that a beginner can get started right away. Find him on Twitter. Happy reading!