Are you planning to go to deep sea and don't know where to start? If yes, this deep sea fishing tips for a beginner is for you. Some people call it sports fishing, big game fishing, and boat fishing. Deep-sea fishing is a risky job to enjoy, especially when you are far away from land.
Therefore, we bring this article for you to make your trip enjoyable as well as safe. Reading this article, you will know about its rules, needed accessories, benefits, and, most importantly, safety tips. So, read till the end.
How do you prepare for deep-sea fishing?
If you plan to get into the deep sea fishing, there is some preparation for offshore fishing tips for beginners you must do. Including:
Pick the Right Gear before go out
The basic rules are dress up accordingly. You should get the boots to be safe in the water. In this case, the bathing suit with thermal technology will help you. Additionally, get some layer of towel. It will make you dry after fishing. Best deep-sea fishing reels will significantly help you to catch big fish.
Hydrate your body
To keep your body from dry skin and crack lip, you should drink enough water. It will help you to remain hydrated. When you are on the open sea, the sun rays will feel you hotter and make you sweat a lot. So, you should refill your body by drinking water.
Be aware of Legal Regulations.
Before going out, follow all the rules of local areas. The regulation depends on where to catch, what type of fish to find, and when to catch. For example, Deep Sea fishing Florida is pricy. We recommend you work with chartered companies. They will help you to get permits quickly and provide you with some memorable fishing experience.
Pick the Right Type of Bait
Choosing the bait depending on what type of fish you are going to catch. I suggest you get fishing baits like shrimps, minnows, and Mackerels.
What to wear deep sea fishing
Open ocean fishing is an exciting part of a vacation. But Weather gets to change all the time, and it is particularly true of most seasides. To get the best preparation, you should wear some essential accessories given below:
Rain Gear or windbreaker: rain gear will keep you dry if you get an unexpected downpour or a consistent sea spray. Besides, it is perfect for insulation against early morning chills.
Light clothing: you will find warm and sunny Weather, wherever you go charter fishing. So, bring a t-shirt, shorts, and other deep-sea fishing clothes you feel comfortable.
Life jacket or vest: A suitable life jacket is the best support for you. In many cases, it is mandatory. Naturally, you may fall down several large waves in deep-sea fishing. So, wearing a life jacket ensures your life safety.
Hat: a hat will keep your head fresh, and your eyes glare-free from the harsh sun out at sea.
Polarized sunglasses: A sunglass with UV protection is essential. But a best-polarized sunglass is even batter. You will get a perfect vision wearing this. Additionally, deep-sea fishing boots will keep you from splashing waters.
Ten deep sea fishing tips
Here are our best shore fishing tips for beginners:
If you are going to a deep-sea for the first time, we strongly suggest you bring an expert with you. He will be a friend with plenty of experience and ensure you to be safe. At the ultra harsh condition and adverse Weather, he will keep you safe.
Choose the boat that is built for harsh Weather and large waves. Besides, if you are going on a long trip, you should choose a boat with a comfortable seat and cabin. Even most of the impressive boat comes with affordable price to rent. Besides, you can use compatible fishing kayak for deep-sea fishing.
Make sure you choose the accurate Equipment that will need you. Getting fish finder, nautical maps, and GPS systems will increase your opportunity to catch fish. Check the boat has rod holder, fishing seats, cranking outriggers, and fishing rod. Additionally, you may get the best rod under $100.All these will ensure you to drag larger fish from the sea.
Research Live Bait to Bring
Live bait is the best way to keep your fish secure. It will hold a range of bait and also make it fresh. You can purchase live bait and bring it with you.
To fishing offshore, reefs and wrecks are the best locations. You will also find a massive amount of small fish in these areas. Keep your eye out for underwater valleys and rock formations. It can provide you with the chance to get something epic.
Don't catch the fish more that you came for. Be careful about the fish around you. For example, you have to see a dolphin in place of tune sure.
Pick the Best Artificial Lures
Artificial fishing lures will allow you to get large fish. It comes in all kinds of sizes and shapes. It is a beneficial tactic to cover huge at the deep sea.
Get knowledge about the Situation.
Though fishing is a rewarding and relaxing hobby, it may cause you if you misjudge the water. So, you have to read the Situation. Besides, you have to be the ability to understand the Weather.
Anchoring the boat provides you a great chance to sit back and relax. It is the most enjoyable post of deep-sea fishing.
It is the last but not the least. Get anti-seasickness and anti-nausea medicine with you. You should avoid too much food and drink to be healthy.
What to eat before deep-sea fishing?
The best food you should eat before sea fishing is a light snack. These will keep your stomach a little bit full. It is batter then empty. But be careful, don't overeat. You should avoid greasy, heavy meals. So, eat food like a snack on dry, salty foods like crackers before start the trip. Besides, you may eat some ginger ale. Famous food is working as a natural remedy for motion sickness. At a time, it will take care of your health as well.
How do you not get sick from deep-sea fishing?
Getting sick can easily ruin your day what could be a great day on the water. Though most of the people don't get sick, following some option, everyone can prevent it.
You should not sit below for a long time in the deck or cabin. You may feel queasy. If that, go above the deck and get fresh water. You will feel comfortable.
Before talking to the waves, get a good night's sleep. The lack of sleep may lead you to seasickness.
Drink enough water. Dehydration may cause you lots of sickness like vomiting, nausea, and headaches.
Don't get much alcohol before sleep on the boat. Usually, hangover at the boat doesn't end well.
If you feel sick, stand, and look out over the horizon. Lying down or sitting may make it worse.
Stay away from the people who become sick. Seeing sickness may cause you to feel sick.
What time of day is best for deep-sea fishing?
Go out to the deep sea and catching some aggressive fighting fish is always exciting. But all your planning and preparation can be waste if you don't go to the right place at the right time. So, you should get knowledge about the time table.
Day Fishing
Bright sunshine and clear water are excellent conditions for catching lure fish. So, in the daylight, you will see larger fish further away from the shore. At this time, lobsters, dwelling, and small fish sick out deeper water. Places like a breakwater, pier, and rock mark boost the opportunity to cast into deep water during daylight.
Dusk
When the sun starts to set, it is the production time for bass. That's why many angler target bass with the lure at this time. Besides, you may catch mackerel and Pollock as well. If you plan to go for night fishing, you may find it easier to arrive at the fishing mark while there is still some light.
Night Fishing
Catching fish is more consistent on time. Especially if you want to catch Dover sole and flatfish, you should fish in the night. Conger eel usually feet at both day and night in the deep water. Besides, you have to wait for the night to catch fish like bull huss and small but venomous we ever fish.
What should I bring deep-sea fishing?
If you are going to deep sea fishing as a beginner, you should know what to collect. It is not only essential, but it can cause you. Item to bring:
A fishing license is a must needed item. A person who is above 16 years must get one.
Some cash to pay item like galley purchases, cleaning, gratuities, etc
Gunny sack. Most of the people get it.
For the cover of face, ears, and neck you should get Sunblock (30+ SPF)
Hat and sunglasses to keep from sun heat.
Protective eye wear and safety goggles are also essential to prevent sickness.
Mainly, you can get a camera to capture your beautiful moment.
Hand towel to keep dry after fishing
You may need an ice chest to transport fresh fish.
Importantly, bring some medicine after talking doctor. It will be necessary if you suddenly become sick at the deep sea.
Overall deep-sea fishing will offer you the memorable experience that is worth forever. Remember, you should give priority to the aquatic environment rather than fun. I hope you get enough knowledge from the deep-sea fishing trip for a beginner. So, make a plan and bring the entire essential you need. Enjoy your day under the sun, and make it memorable. Please share it with your friend and kids and encourage them.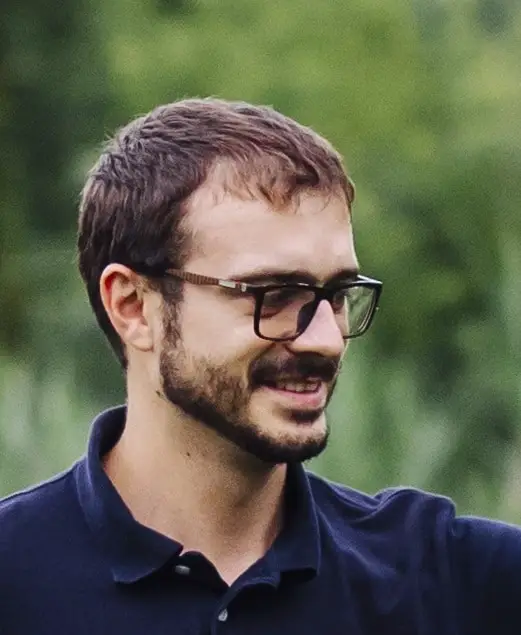 Tony is a professional fishing instructor and his hobby is fishing! He has been fishing for the last 4 years and he loves fishing instructor profession. Based on his experiences with the different type of fishing; he is sharing his opinion about various fishing technique so that a beginner can get started right away. Find him on Twitter. Happy reading!