Going out fishing at the weekend can be soothing. But you cannot hold on to the fishing rod forever! You need to rest the fishing rod and relax for a few moments. Or after you have completed your fishing, you need to place the rod in your home or garage. The fishing rod holder is the solution to this problem. But finding a holder for fishing rods is not easy. You need a proper guideline. In this content, we are going to help you with this guideline.
Categories of rod holders for fishing
When we say a holder for fishing rods, we mean perfect support for the fishing rod. A holder for a fishing rod supports the rod when you are a little tired. Now we are going to talk about the categories.
Fishing rod holder for garage
If you have a collection of fishing rods and you don't have enough space in your home, you will need to use the garage. You can call this holder a fishing rod rack. The rod holder for garage looks like a rack. The holder comes in different design and structure. You need a rod holder plan to make a garage holder. You will find dozens of holders available on the market. But if you have enough place on your garage, start making a plan and then build your own holder for fishing rods.
Vertical fishing rod holder
Vertical rod holders for fishing are small in size. You can keep the holder on the corner of your room, on your walls or even in your garage. You can build it yourself or buy them. Mainly they are made using maple. So, the holder is lightweight and portable. The design is mainly for holding all your fishing rods. You can hold up to 10 fishing rods on vertical rod holders. After you have done fishing, you can place your fishing rods easily.
Bank rod holders
Fishing beside river banks can be a little boring but soothing experience. When you are fishing beside a river bank, you may get tired of holding the rod. You need to settle for a long time while fishing beside river banks. For better support, you can choose a bank rod holder. There are varieties in this product. Which one you should pick, depends on your fishing style. Bank fishing holders are small in size. These rod holders come with bearable, lightweight and long-lasting. They look like a tube. You need to place your fishing rod and then stick the holder with the surface. You will find dozens of popular models out there on the market.
Kayak fishing rod holder
If you want to spend your weekend enjoying, you can go out on a fishing trip. You can use a fishing boat or a kayak for fishing. Boat/kayak rod holder come with a clip. This clip helps the rod holder to get attached with the boat or kayak. Some kayak comes with pre-installed rod holder. But you can purchase one for yourself.
Fly fishing rod holder
Fly fishing rod holders are always referred to as the wearable rod holder. You can wear them like a belt and put your fishing rods. Mainly they are made using lightweight materials, and you can keep your fishing rods without any problem.
You cannot take just one fishing rod with you while going fishing. You also need to pack other stuff with you. But the problem comes when you take your fishing rods on your truck. You must require a rod holder. Its for trucks is like a vertical rack. You can find a parallel rod holder too. Mainly, they depend on your truck.
There are times when you want to enjoy fishing all by yourself. You have a bike. Just pack up the necessary stuff you need and ride all the way through. But what about the fishing rod? You cannot pack it up. So, you can use it for the bike. Just attach the rod holder on your bike and place your fishing rod. You are all set to go on fishing all by yourself.
Considering things when you buying a rod holder
When you want to purchase a product, you need to make some consideration. The same goes for rod holders for fishing. Without the perfect guideline, you cannot purchase the perfect product. We are going to help you with this guideline.  You have to Make sure that you pursue them straightly.
Fishing rod holder DIY
It's DIY refers to building or designing a rod holder with the help of a professional. As a matter of fact, when you look for a garage rod holder, you can ask the help of a professional. They will help you with finding the best design for your home or garage.
Built quality
When you look for a rod holder, you need to check out the build quality. Earlier in this content, we told you that rod holders are mainly made using wood, plastic, aluminum or metal. Wood rod holders are not long-lasting. On the other hand, plastic, metal, and aluminum made rod holders are long-lasting. But when you purchase a plastic rod holder, you should make sure the product doesn't affect your body or health.
Your use
Earlier in this content, we featured categories of rod holder for fishing. There are different fishing rod depending on their service. So, make sure you choose a fishing rod according to your use.
Final Words
So, you've reached a conclusion, and we hope you are happy with that. Finding a rod holder for fishing is not an easy thing. You need to know about the best fishing rod holder and about their categories. There are different types of rod holder which offer different services. In this content, we talked about the categories and the things you need to consider while buying a rod holder for fishing. Hope this helped you.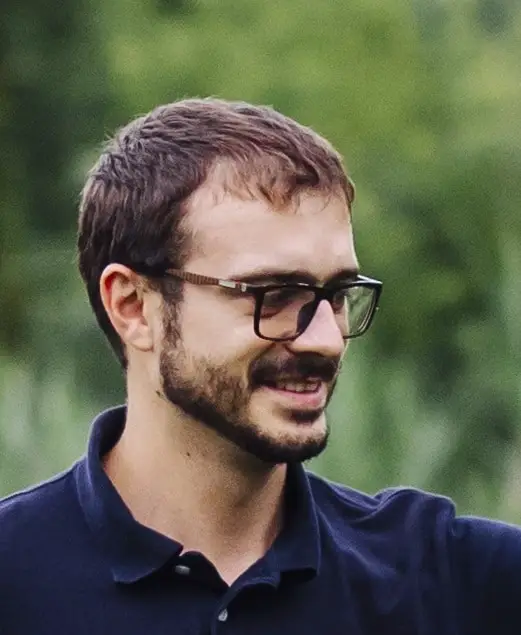 Tony is a professional fishing instructor and his hobby is fishing! He has been fishing for the last 4 years and he loves fishing instructor profession. Based on his experiences with the different type of fishing; he is sharing his opinion about various fishing technique so that a beginner can get started right away. Find him on Twitter. Happy reading!