You cannot catch fishes without using the fishing tools and kits. So, when you want to go on a fishing trip, it is better to check a kit list first. This will help you a lot for the fishing.
It is quite easy to make a fishing kit list. But have you a clear idea about this? If you want to clear your concept, this article will help you with that.
Taking the suitable kits for fishing is an essential task for fishing. Choosing the suitable kits depends on your preferences, what type of fish you want to catch, and the fishing spot. Here I will discuss the basic things about this. Hope this will work for you. So, let's start.
There are some reasons to check an ideal kit list before going fishing. Here we go.
It is important for the beginners
Making a kit list is important for the beginners. As they are newbies, they may overlook any necessary kit for fishing which can bring extra problems for them.
 If they try to follow a good list of fishing kit for beginners, their fishing experience will be better and smoother
This list can save your time and effort
When you can understand what you really need by checking the kit list, your preparation works will become simpler. You can comfortably gather the kits in a short time
Make the fish-catching easier
By checking the kit list, you will able to take all the necessary kits for fishing. When you will have all the things that you need to catch fish, the fishing trip will become more enjoyable for you and your companions
The Complete Fishing Kit Checklist
I will try to give a basic kit list for fish catching and discuss the item's importance. This will help to understand how to build a good list of the fish kit and why you need to add them on your list.
Extra lines
It is really necessary to take extra lines for fishing. If your fishing rod's line will tear or damage and you will not have any extra line, you have to stop fishing then. For this reason, keeping extra lines in the fishing kit survival list is mandatory.
​Hooks of different sizes
Taking one sized-hook only is a big mistake. If you know what type of fish you will find, you need to take the suitable hooks for these fishes. But don't take only one size.
If you don't sure what types of fishes you will find, it is ideal to take the small hooks.
So, put the suitable sizes of hooks in the checklist according to the game fish types
Bobbers
Using bobbers is optional. If you use these, you will understand how deep the line goes under water. 
Sinkers
Fishermen use the sinkers to get the bait deep enough to attack the fishes. This kit also helps to cast the line. For these reasons, you have to take the sinkers for fishing. 
​Live baits
Using live baits is an effective way to catch fishes. Fishes like live baits more. Different fishes like different baits. Figure what kind of baits you need to use to catch the selected fishes and put the name on your kit list. 
​Plastic warms and lures
If you don't like to use the live baits, you can use the plastic warms or lures. In some cases, the lures show better results. So, you can list these kits
​Needle nose pliers
These tools are needed to pull the hooks out of the fishes after catching them. Taking two or three sizes of needle nose pliers can be a good decision. 
Small first aid kit
 Hope you will not get any injury while you are fishing. But you have to take small first aid kit for the precaution. Always keep this in your kit list for fishing

Line cutter
It can become harder to handle the big fishes for their strength and speed. Even it can become a dangerous situation. By using a line cutter, you can save yourself from getting hurt and protect the fishing tools
​Tackle bag
It is the most useful items for the beginners. By using the tackle bag, they can keep all the kit organized and carry them easily. Many fishermen always use these bags and getting benefited


Final Words
For fishing, you have to take proper preparation. Gathering the right kits is an important nonoperational task. To do that, you don't need to do much. You can easily collect these kits from the market and use them for fishing. Hope you will successfully do this task and able to catch fishes proper. Happy fishing.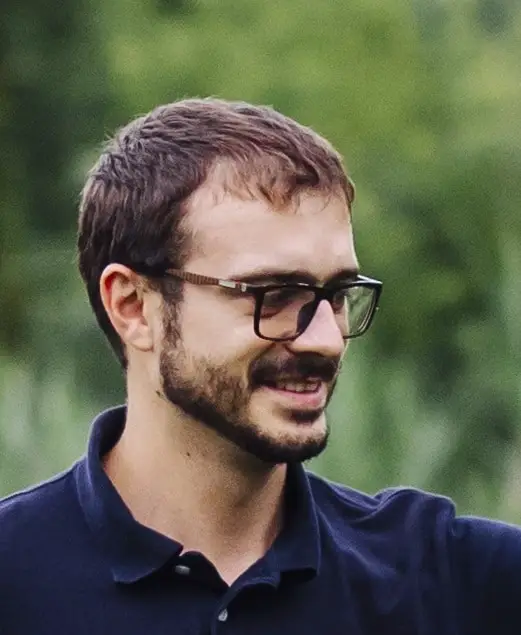 Tony is a professional fishing instructor and his hobby is fishing! He has been fishing for the last 4 years and he loves fishing instructor profession. Based on his experiences with the different type of fishing; he is sharing his opinion about various fishing technique so that a beginner can get started right away. Find him on Twitter. Happy reading!