Although, catfish bite all through the day and night but Catfishing in The Rain will take your fishing experience to another level. If you wish to be one of the trophy winners you have to do some research before go out. In this article, we will discuss their feeding, behaviours during the rain, and the catching tactics. So, let's check-in out.
Catfish Rods, Reels, and Gear:
Catfish rods are the most critical segment of catfishing. Catfish Gear takes a lot of money over the years. Here is some best rod for catfishing that will help you to reduce the waste of money.
Berkley E-Cat
Berkley Mudcat
Whisker Seeker
Berkley Tec Cat
Berkley Glowstick
Rippin Lips Supercat
B&M Prostaff
Some best Reels for catfishing are:
BassPro CatMaxx Baitcaster
Zebco Big Cat XT
Zebco Big Cat XT Spincast
Quantum Iron PT 
Weather for catfish fishing
Cold Fronts. Usually, Cold fronts consider affecting the catfishing more in lakes than in the rivers. The bite gets slow down significantly the day after a freezing front rain moves through in lakes. But it doesn't seem any changes in the River at the weather.
Warm:
Warm weather dramatically helps to increase catfishing, especially the temperature of the water is relatively calm. In the cold water, channel catfish start to move into shallower water with a warm front. Thus, it's hard to catch fish during the day in summer and night is the best time to find them in shallower water.
Rain:
Rain is the excellent weather to improve the fishing even it is heavy rains. However, A light rain doesn't allow moving the fish drastically, but it helps to bite batter. They stay shallower during light rain. Besides, it may be tough to catch some fish in heavy rainfall but not for Catfish. River allows Catfish to make significant movements in heavy rain. In the lake where have no spillways, dams, or feeder creeks, catfish usually move into the shallows.
Wind:
Usually, wind plays a vital role in catfish fishing in lakes and ponds. Conversely, current help more than the wind in rivers. The wind-blown shoreline is productive in lakes and ponds.
Finding Runoffs or Adjoining Creeks and Streams:
If you want to be successful you have to locate runoffs or water entry points or any mouths after heavy rain as it will be a great place to present your best catfish bait. Usually, these are full of food sources and most importantly, a free buffet for the catfish. Even experts' anglers confirm that these areas are remaining excellent catfishing spot about 24-48 hours after a rain and solid downpour. Similarly, it allows you the opportunity of catfishing in muddy water or murky water.
The Back and Forth between Catfish Anglers:
Lots of blacks and forth is the most critical part of catfishing. There are plenty of statements about this topic between anglers. Some of them believe that it's great luck to bass fishing after rain. Some anglers also appreciate storm fishing as the best fishing times.
On the other hand, there are several anglers seem it possibly the worst time for catfishing. But the truth is it is not the worst time for fishing at all. There is something that goes wrong in those catfish anglers' approach.
Drought, Flooding, and Catfish:
Past few years, Texas has gone through one of the worst droughts in history. It causes lakes and reservoirs across the famous catfishing state, and they start going dry. Finally, when the lack broke, there was extreme flooding. In the spring season in 2015 and 2016, the state gets massive amounts of rain, and it lasted for several days. As a result, the lakes and reservoirs get a big flood. The shocking news is several states of the country experienced the same flooding. It damaged a lot and caused the loss of lives.
On the other hand, the angler of catfishing gets a massive advantage from flooding and massive amounts of rain, especially the people who fish in lakes and reservoirs. All they had to do is trying some new areas, spending some time, and applying new catfishing techniques.
The rain keeps falling. The water level keeps rising. And catfish roam the streets.
Rain comes to offer an excellent opportunity for fishing the giant Catfish in this religion. After a nonstop rain of days, the Alafia River swells over its banks, and it sent 1 to 2 feet of water into the nearby River. At the same time, it allows the fish to swim by the stilted homes scattered all through the Lithia Springs Conservation Park.
Thanks to Augusts' average rainfall that bring other catfish sightings across the region as well. Besides, the constant thundershowers continue to flooding across the bay area and pushed rivers just over the flood stage. Therefore, catfish roam the streets. Finally, ordinary people and anglers get the change to fish the Catfish next to the door.
FAQ's
Can You Catch Catfish During Rain?
Rain usually brings cooling or warming of air and water temperatures relying on the season. During the winter rain, with rising waters temperature catfish get active that makes a great chance to fish them. Besides, during rain, they detect food in very low-light conditions, so they offer an advantage to the angler to catch them.
Can You Catch Catfish after Rain?
Warming and colder water still present after the rains stopped. So, fishing after a storm will be great as it promotes a feeding behavior of catfish. Angler love this time as Feeding baitfish make themselves weak to attack. Besides, Heavy rains cause the water muddy; reduce visibility, so it is ideal for fishing after rain.
Does Rain & Flooding Affect Catfish?
Rain and flooding significantly affect catfish behaviour and feeding. Additionally, rain makes the temperature down. Thus, catfish frequently move to the mouths of rivers where warm water will flow into a pond first. Flooding also washes nutrients and food from land into the water. So Catfish start to move calmer sections of the stream to keep from heavy currents and debris.
Can You Catch Catfish Before Rain?
Usually, Catfish feed quite heavily before a rainstorm. At the same time, atmospheric pressure changes them react strongly, and it forces Catfish to get out and eat. Ultimately you get the opportunity to catch them.
Do Catfish Bite in the Rain?
So, do catfish bite in the rain? Well With the rain clouds it reduced water clarity that's making a bit hard for some species to feed at the time. But the Catfish, on the other hand, can detect food in very low-light conditions. So, they can eat food and bite in the rain.
Where do catfish go when it rains?
During the rain, when water temperature changes, Catfish often hunker in deep water. The intent is to go deeper water and far away from the warm air as possible.
Final words
Undoubtedly Catfishing in The Rain is one of the most popular experiences in the USA. But there have some risks while you have to catch it in bad weather. Get the safety preparation first, then make a plan to catch fish in the rain. If you concern about the rest of the information, then I hope you got it from our article.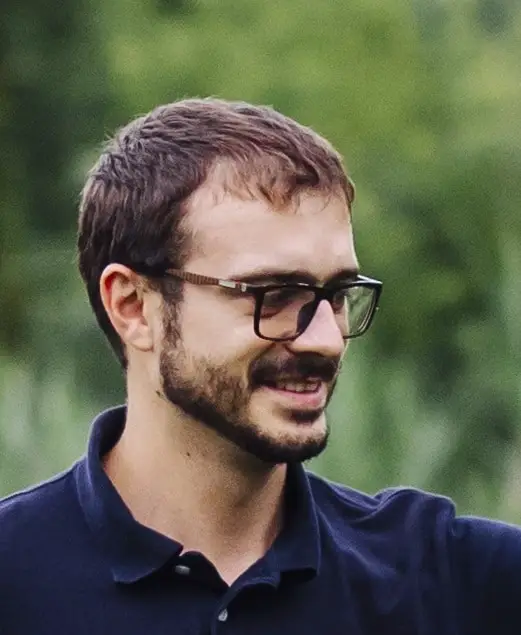 Tony is a professional fishing instructor and his hobby is fishing! He has been fishing for the last 4 years and he loves fishing instructor profession. Based on his experiences with the different type of fishing; he is sharing his opinion about various fishing technique so that a beginner can get started right away. Find him on Twitter. Happy reading!