This week we want to share ten best fishing places in the USA. When you want to go outing with fishing you must go to this top 10 fishing places it's not only fishing space its also refresh your mind too. Don't hesitate to go with your family and friends because before I say its even the most beautiful place for an outing. In the United States, there have many fishing places, but we choose 10 of them it's too difficult, but I think my choice is not to bad. We make a list of various location in this article, so I think it will be interesting.
Martha's Vineyard, Massachusetts: 
This is one of the oldest fishing locations in the USA. In this river, many kinds of fish available here but mainly Bluefish and Striped Bass are the most common fish in this river. This please south side is best for fishing and if you missed your fishing staff to bring you can also here are several tackle shops available in the area. So no tension to go there for fishing.
Devils Lake, North Dakota:
This lake is one of the unique lakes in North Dakota. Because its water is salty and its water is not growing. Mainly rough fish, the common carp are found in this lake. And also this place is to good for feel natural beauty if you want to calm nature with beauty then sure to go Devils lake.
Lake Austin, Texas:
If you are a fan for Bass fishing, then this place for becoming your first choice. Because its large mouth fish are available here, and you can also be fishing at night in this place nothing can stop your fishing experience. Lake Austin is one of the coolest places in Texas. So be careful about your clothing.
Green River, Utah:
Are you love fly fishing? Then you must go green river because this river is populated by trout. Rainbow trout and many kinds of trout are available in this river. You can also catch fish to use best surf fishing rod with a best baitcasting reel. If you want to use another technique to use it's your choice but you can enjoy catching fish in the green river. Most interesting thinks of this location is fantastic to explore.
Montauk, New York:
Montauk is a crowded tourist place, But its best fishing place in New York. You can find here flounders, cod, bluefish and also its in deep waters.  So you can also use some good spinning reel &  also bring a stiff fishing rod.  Because of some tuna, dolphin fish, blue marlin and sark also available in this lake. And you also can rent motels in beside the lake.
Columbia River, Oregon & Washington:
Columbia River is the biggest river in the northwest, and its flow is heavy so you can find any fish in this river. Most common fish in this river is salmon. But you can catch some sturgeon also. This river rises in the Rocky Mountains of British Columbia, and its natural beauty is unforgettable. So try to go and explore not only fishing but also nature.
Kobuk River, Alaska:
If you are not afraid to go north to catch fish, then go Kobuk river. It's one of the best rivers for chum salmon, northern pike, lake trout, and sheefish. This river flow is massive, and its fish is too strong, vast, and fast also. So use some existing equipment for catching fish in this river. You can also find massive fish in this river because of its depth ness. And the journey of the Kobuk River is fascinating and entertaining.
Outer Banks, North Carolina:
If you want to go long distance fishing destination then you can choose outer banks in North Carolina. Because it's not the only fishing place, but also you can spend some quality time with your friends and family. But here are some difficulty for fishing because if you have no permission for fishing, then you cant fishing here. You must permit first for fishing then you can fishing here.
You can use some easy way to catch fish here by hiring a boat for daily spending. This boat serves you day long food, toilet fishing license and also rods and reel. So don't waste your time to think about boat hire.
Lake Mead, Nevada:
It's a massive lake for fishing, and also you can enjoy here night fishing. You can fish her trout and catfish. But here the best month for fishing in July to December. Bass fishing is also popular here. Nevada is an excellent place for living, but its main element is Lake Mead for fishing.
Lake Shelbyville, Illinois:
Lake Shelbyville is best for summer fishing. You can find her flathead catfish, crappie, freshwater drum, walleye fish. If you have bow fishing experience, you can go there. Near this lake resort and campground are available so you can bring your family as well. Natural beauty is available here as well as. If you love adventure, they also come here, not fishing. Mainly it's great please for fishing and adventure.
In the USA have many places for fishing, but these ten are the best for fishing and also great nature.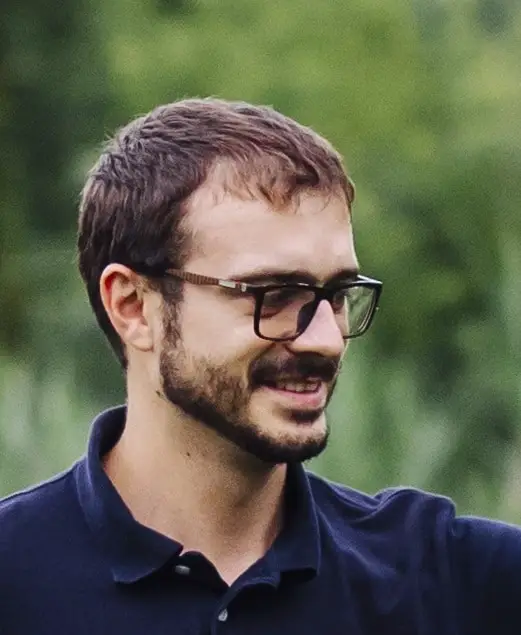 Tony is a professional fishing instructor and his hobby is fishing! He has been fishing for the last 4 years and he loves fishing instructor profession. Based on his experiences with the different type of fishing; he is sharing his opinion about various fishing technique so that a beginner can get started right away. Find him on Twitter. Happy reading!