You cannot use a spinning reel for the larger type of fish like Muskie & catfish. Generally spinning reel is small in size and spool is narrower so it is hard to use the large diameter of lines for larger fish. On the other hand, baitcasting reel has a great casting distance and can handle large line quite easily. It has a great backbone shape then spinner reel. It is a hard task to cast with baitcasting reel for a first timer, but it will be an easy and comfortable task by the time passing out and you will be master of catching fish with proper practice. The common gear ratio of bait casting reel is 5.4:1, 6.4:1 & 7.1:1. For example with a 7.1:1 reel, the spool will revolve 7.1 times with one crank motion of the handle.
It is one of the common fishing reels. Now we will give you the list of 10 best bait casting reels.
Shimano Chronarch MGL 150
It has a price that is neither cheap nor expensive. So you can give it the medium range price tag. The MGL 150 is high quality as well as high-performance bait casting reel. It has a weight of 6.5oz and gear ratio is 6.2:1, 7.1:1, and 8.1:1. the Gear system is a micro module. The frame is made by carbon .gear strength & stability is rock solid and gear arrangements are X-ship. It has a stable spool design that reduces spool vibration. Its material is not magnesium but still the price quite near the magnesium framed reels.
Lew's Pro Magnesium Speed Spool
If you are a serious angler then its premium price is no matter to you because of its high-quality frame, aluminum coating gear & a light weight of 5.5 ounces. Its braking system is highly adjustable. Carbon C45 uses for side plates making. the gear ratio is 6.8:1, 7.5:1. Its spool is made with aluminum to maintain compact roundness. The machine usually provides great casting that comes from the help of double cover of ball bearings. Lew's pro has an audible tension clicker and braking system is adjustable from outside of the frame. Two types of retrieve for both left hand and right hand are avilable.
Abu Garcia Revo SX 
It is chosen by the anglers nowadays. Revo series is the Abu Garcia's best product. Revo SX is very light in weight and very handful and comes with two different types of gear. The gear ratio of 6.6:1 will help you for using different type's techniques and if you are looking for multitasking reel it will help you a lot. On the other hand, if you use 7.3:1 you will get more cast. Revo SX has 9 stainless still ball bearings and for the smooth operation, it has also a 1 extra roller bearing. The frame is made by X2- a craft alloy that will resist corrosion. Side plates are made by carbon for reducing weight. Most of the anglers give a positive review for Revo SX.
Lew's Tournament Pro G
It has one metal die-cast aluminum frame which reduces corrosion. Its cost is quite premium, for an additional cost you will get more bearings and appropriate breaking adjustment. The offset color carbon handle will help you to close your reeling power closer inline to maintain drive shaft. You don't have to pull the hook from your plastic bait because of the speed keeper near the seat of the reel allows you to keep a Texas rig. Speed dial will assist you to remember what line you are using.
13 Fishing Concept A
It is specially made for good looking. It has a gorgeous design. Casting system is an arrowhead. It is built upon an aluminum frame so it is corrosion free. 7 bearing system & bearings are also anti-corrosive. 13 Fishing has a light weight of 22 lbs and has streamlined for maximum control gear ratio is 7.3:1 and is made for especially right-hand people. Its drag system is Bulldog. Breaking system is six-way for effortless casting control. Now a day it is impossible to ignore the popularity of their proven concept a reel.
Abu Garcia Revo STX
The Revo STX is an updated version of SX. It's popularity growing high because of os high-end bearings and brake system. Revo SX has 3 gearing ratio of 6.4:1, 7.1:1 & 8.0:1.on the other hand, Revo SX has only 2 gears ratio. It has less weight than Revo SX and has 10+1 bearings. But the best difference between two models is the broken system. STX has a magnetic brake system and has centrifugal brake system called Infinite brake system. For extended gear life, it has dragger brass gear. It gets extreme pressures combined with un patrolled smoothness with the help of power stack carbon matrix drag system. Handle side plate is made of aluminum which is combined with C 6 carbon palm side plate for increasing strength.
Lew's Tournament MB
Lew's this product has 6 to 8 rods in 200$ + reels. That's why reels like Tournament MB are so popular. Advance Technology is used for making it lighter, faster and stronger. The drag system is carbon-composite which provides up to 14 lbs. its handle is bowed down and is made with aluminum paddle knobs for a secure and comfortable grip. Lew's Tournament MB has an extremely smooth operation with good adjustments for backlash avoidance.
Daiwa Tatula CT
For a long time in reel model, we haven't seen any varieties. But Daiwa Tatula CT has come with a new casting system that is called 'T-Wing' system. You just need some time to get used to with the flipping system, once you will understand the method you will be slinging baits further easily. The amount of backlash is minimal. You can drag up to 13.2 lbs. Tatula CT has the line capacity of 14/120 and 16/100. Handle knob is 'I' shaped that provide exceptional cranking power.
Shimano Citica I
It has the smooth surface and is special for adjustable Infinity SVS braking system. There are fewer vibrations for stable spool design (S3D) Citica. It has also super stopper anti-reverse bearing. Hagan metal body increases stiffness, strength and reduces corrosion. Cross carbon drag helps to steady drag pressure.
Ardent Apex Elite
Ardent Apex series has the top quality reels. Apex grand has only one gear ratio on the other hand Elite has both 6.5:1 and 5.3:1 speeds. So it will be the best choice at 50$ less price for bass fishing. Both frame and spool made by aluminum, carbon fiber handle and paddle knobs are made by EVA foam. Its casting system is smooth and the frame is inclination free. Apex Elite has 12+1 bearing system for smooth cranking. Adjustable Mag brake system can rotate 270 degrees. The best feature is it has 3 years of warranty. So if you want to handle a lightweight and soft palm reels then Apex Elite will be valuable to you.
What can I look for buying a good baitcasting reel?
Gear ratio
Spool size
Handle size
Brake system
Bearings
What metal is use for coating
Why use baitcasting fishing reel?
It has higher gear ratio than spinning reels which helps you to revolve with a high speed. You can control more accurately spool the thumb. Mono filament, fluorocarbon, and braid all three lines you can use in bait casting reel.
How to adjust reel brake?
The knob consists of up to 10 numbers is saying reel brake. If there was none then you have centrifugal braking system and you will have to open up the reel face to adjust reel brake.
Final Words
Baitcasting reel is the reel for experts. But anybody can use it easily if he or she will be patient. You may feel it mechanism is difficult. Gradually you will understand that it makes your fishing quite easy. It works better for both in freshwater and saltwater fishing. You can adjust yourself with the wind easily and backlash will come down by using baitcasting reel.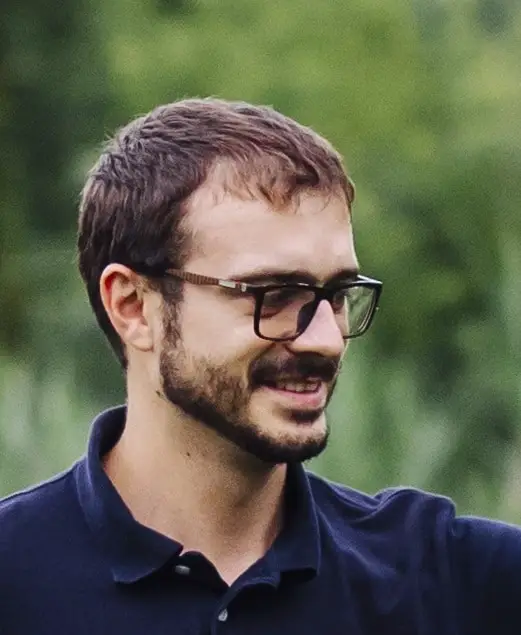 Tony is a professional fishing instructor and his hobby is fishing! He has been fishing for the last 4 years and he loves fishing instructor profession. Based on his experiences with the different type of fishing; he is sharing his opinion about various fishing technique so that a beginner can get started right away. Find him on Twitter. Happy reading!